Whoopi Goldberg is spearheading a range of new medical cannabis products designed for and marketed towards women.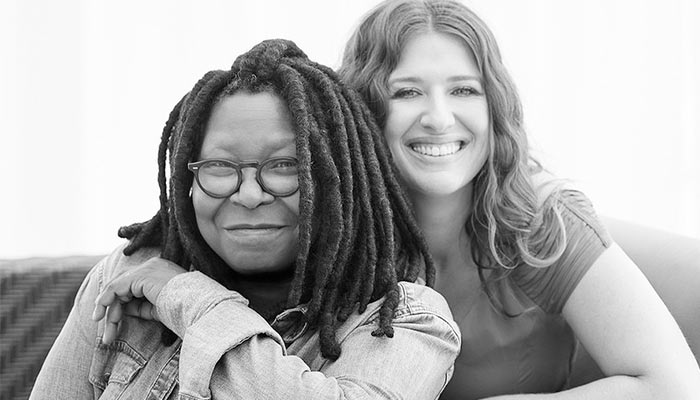 Whoopi Goldberg Launches Cannabis Product Line for Women, Whoopi and Maya
The new company of medical cannabis products, called "Whoopi & Maya,"  are the result of a partnership between Goldberg and her business partner Maya Elisabeth. The four cannabis-infused products currently offered –a tincture, a bath soak, a balm, and a sipping chocolate– are all meant to reduce the pain and cramps resulting from menstruation.
"When I asked whether there was medicinal cannabis out there to give relief to women with cramps, I was told that would be a 'niche' product," Goldberg said in an interview with The Daily Beast. "We're here for that niche, which is made up of half the population."
Goldberg cautioned, however, that she wants to ensure that the project is taken seriously.
"I want to go nice and slow with this. I don't want this to be a joke to people. It's not a joke to women," said Goldberg, in an interview with USA Today, who has been vocal about her cannabis use. "I had to help people if I were going to be involved."
The products for the new venture are only currently available in California to those who hold a medical cannabis card. Because of the federal ban on cannabis, the company's products are not available out-of-state.
Goldberg and her partner are not the first celebrities to launch a line of cannabis-derived products: the family of Bob Marley in 2015 did the same with Marley Natural, launched as a "luxury cannabis brand." Snoop Dogg also launched Merry Jane, a "pot-flavored lifestyle media platform." And Willie Nelson is on course to open an outlet in Colorado called Willie's Reserve.
California does not currently allow for the sale and use of recreational cannabis; however, the state's voters are expected to pass a ballot initiative this November that would legalize recreational use statewide. Several states around the country –including Vermont, Pennsylvania, and Georgia, among others– have also launched either legislative or voter-backed initiatives aimed at legalizing cannabis in some capacity in their states.
The classification of cannabis as a Schedule I drug has also contributed to the dearth of research and information around its potential to treat different illnesses. While some research has already begun, sufferers of such illnesses as cancer and PTSD have begun using cannabis and its extracts to treat themselves.
You can expect to see the Whoopi and Maya product line hitting shelves in California next month.
Comments