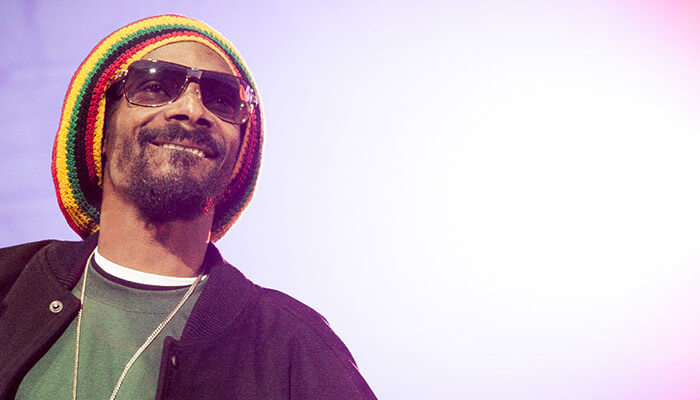 There are a few love stories that transcend time, Romeo & Juliet, Cleopatra and Mark Antony, and Snoop Dogg and Trees. Yesterday (November 9th, 2015), Snoop Dogg launched his personal brand of cannabis products called Leafs By Snoop.
Leafs By Snoop Launches in Colorado
Leafs By Snoop (LBS) is a premium cannabis product line that offers hand-weighed flowers, concentrates and edibles. At the moment the Leafs By Snoop products are available in a few dispensaries in Colorado, but as legalization efforts forge ahead, expect to see LBS products everywhere marijuana is sold.
Snoop announced the launch of his cannabis products at a party in Denver, Colorado.
"It's a true blessing that I can share the products I love so much with y'all today," said Snoop, "From the flower to concentrates and edibles, it's all handpicked by yours truly so you know it's the hottest product out there. It's the real-deal and you gotta get out to Colorado to try it first!"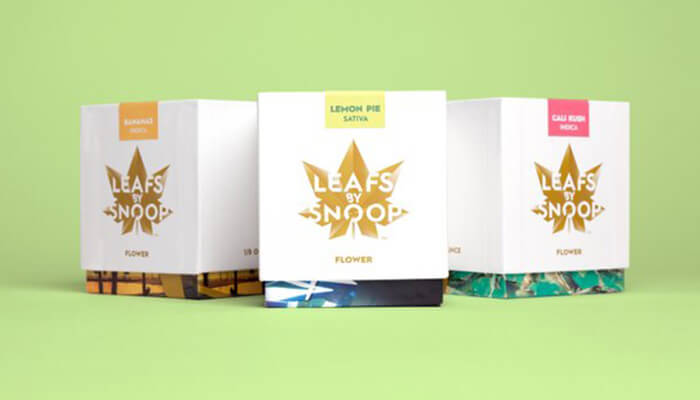 Snoop was directly involved with each of the products offered by Leafs By Snoop, each and every one was hand-picked by the King himself. If I am going to trust anyone's word on weed, it's Snoops, so I can only imagine how awesome these products are.
Leafs By Snoop currently offers 8 different strains of bud, 4 Indica heavy hybrids, 3 Sativa heavy hybrids and 1 heavy-cannabidiol strain. Sold in ⅛ oz, ¼ oz and 1 oz packages.
Edibles include some handmade, fair-trade chocolate bars infused with cannabis oil, peanut butter gems, gummies and fruit chews.
Snoop Doggs Ascent To Marijuana Royalty
This isn't the first step Snoop has taken towards building his Marijuana Empire, he recently launched a cannabis media company called Merry Jane. The marijuana icon of our time is cashing in on the legalization movement, and we couldn't be happier! I couldn't think of anyone more passionate or knowledgeable on the subject of marijuana, if it's good enough for Snoop, it's good enough for me!
One major issue I do have with Snoop's launch of Leafs By Snoop is the fact that I wasn't invited to the launch party, I guess I am pretty small potatoes. My life-long dream of sharing a blunt with Snoop may not happen. But I'll settle for packing a blunt with LBS herb, hand picked by Snoop himself.
sources: MerryJane.com, CNN.com, LBS Twitter
Comments