The Georgia House of Representatives on Monday passed a bill that broadened the number of diseases that could be legally treated through the use of cannabis oil.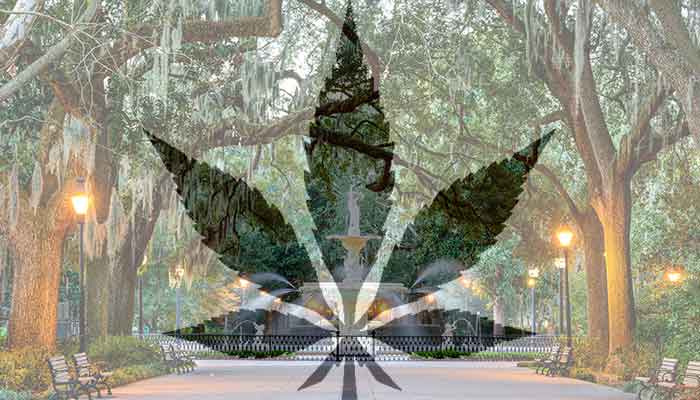 The bill, known as House Bill 722, passed by an overwhelming margin of 152-8. The bill now moves to the Senate for approval.
The bill is a pared-back version of a measure that would have fully legalized the use of cannabis oil in the state, as well as created a state-sponsored program that would have handled the growth, cultivation, and manufacturing of the plant.
The list of diseases that would be added to those already legally treatable through medical cannabis are Tourette's syndrome, post-traumatic stress disorder, AIDS, a skin disease called epidermolysis bullosa, peripheral neuropathy, and autism spectrum disorder.
Opposition to the bill came from several angles. On the one hand, opponents of the use of medical cannabis fretted that the bill would pave the way for future legislation to legalize cannabis for recreational use statewide.
"This is the most conflicted vote I've faced in 10 years," said Rep. Randy Nix (R-LaGrange), who ultimately wound up voting for the measure. "My heart says vote 'Yes.' My head and gut say we're going down the wrong road."
Nix said he was assured by the sponsor of the bill that "this would be so narrowly drawn it would only be for children with seizures. This piece of legislation has at least 15 different things than children with seizures."
Strident opposition several prominent members of the House is credited with the ultimate failure of the House to pass the more sweeping measure.
On the other end of the spectrum were advocates for even broader access to cannabis and its extracts. Medical patients who are looking to purchase and use cannabis oil must currently venture out of state to purchase it. Were the patients to bring the product back into Georgia, that action could land them in trouble with the law on federal drug possession charges.
"At some point, we need to fix this problem," said Rep. Allen Peake (R-Macon), the member who introduced the original bill that was ultimately watered down into its current form, to his House colleagues. "Hurting Georgians deserve that from us."
Georgians who have received authorization from a physician to receive cannabis oil and have registered with the state are already protected from prosecution under a bill passed by state lawmakers last year.
Comments