Mark Emery and wife Jodie, known as the "Prince" and "Princess" of pot in Canada were heading to Spannabis, a cannabis festival in Spain earlier this week. Their trip was interrupted by the Toronto police force when they were both arrested in the airport on a number of drug charges.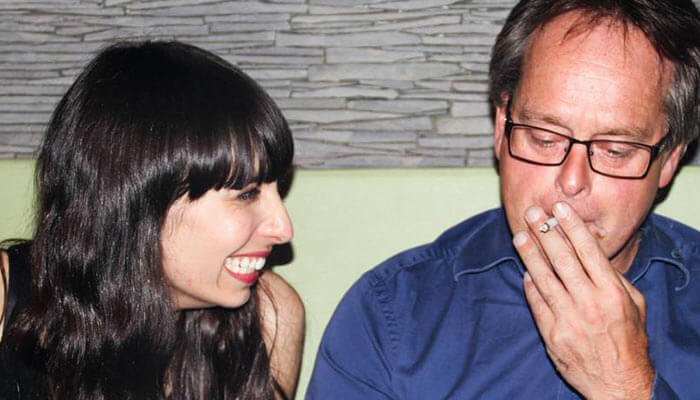 Canada Continues to Arrest Peaceful Citizens for Cannabis, Despite Looming Legalization
Arrests were made on Wednesday, March 8th. Mark and Jodie have since been released on bail at $30,000 each.
Officers raided 7 Cannabis Culture stores as well as several homes on Thursday. Seizing about $250,000 cash, 65 kilograms of cannabis and 2.4 kilograms of concentrates.
Kirk Tousaw, a cannabis advocate and lawyer broke the news via Twitter after talking to the Emerys. Tousaw condemned the police for the arrests, "Good human beings are being literally locked into cages for cannabis. Canada. 2017. Shameful. History will judge us poorly for this immoral and unjust war on peaceful people and a simple, beneficial plant."
Marc Emery was charged with:
Conspiracy to Commit an Indictable Offence
Three counts of Trafficking Schedule II
Five counts of Possession for the Purpose Schedule II
Five counts of Possession Proceeds of Crime
Fail-to-Comply Recognizance
Jodie Emery was charged with:
Conspiracy to Commit an Indictable Offence
Trafficking Schedule II
Possession for the Purpose Schedule II
Two counts of Possession Proceeds of Crime
Toronto Police accused the Cannabis Culture dispensaries of being a part of a "large franchise operation of alleged high-level drug traffickers." Claiming that due the amount of product they are selling "can only be supplied by illegitimate sources often tied to organized crime," says acting Insp. Steve Watts.
"The public should know that this isn't an altruistic venture, this is purely a profit motivated venture," said Watts. "Anyone with a prescription for marijuana can go through Health Canada, who have an abundant supply."
I have no doubt that Marc and Jodie are in business to make a profit, who isn't? That being said, the Emerys have done quite a bit for the cannabis movement including helping raise money for Justin Trudeau's campaign based on his promise to legalize cannabis "immediately."
Furthermore, having talked with plenty of Canadian medical marijuana patients it's no wonder people are searching out alternative sources for their medicine. Licensed producers in Canada are carefully selected by Health Canada, there are only a handful and they have a complete monopoly on legal cannabis sales. In many cases this has led to inconsistent quality, high prices and a seriously lame selection for patients to choose from.
Watts was quick to announce that Marc and Jodie were in the cannabis game purely for profit; the irony is palpable.
The current Canadian Prime Minister, Justin Trudeau, ran on the promise of legalizing cannabis. He even went so far as to publicly support dispensaries before being elected. Since he has taken office there has been very little done to further legalization in Canada, aside from setting up a seriously unqualified task force to set up the legalization guidelines.
All the while, the rest of the world is moving forward with more progressive legislation that doesn't put citizens in jail for pot. Israel for example just decriminalized cannabis. You risk a small fine for using recreational cannabis in a public space, but no more jail time. Why hasn't Canada adopted a similar approach and decriminalized cannabis while full legalization plans are finalized? Did the Toronto Police service really help the community by shutting down these cannabis dispensaries? Maybe they're just in it for the profit… Imagine that.
Comments