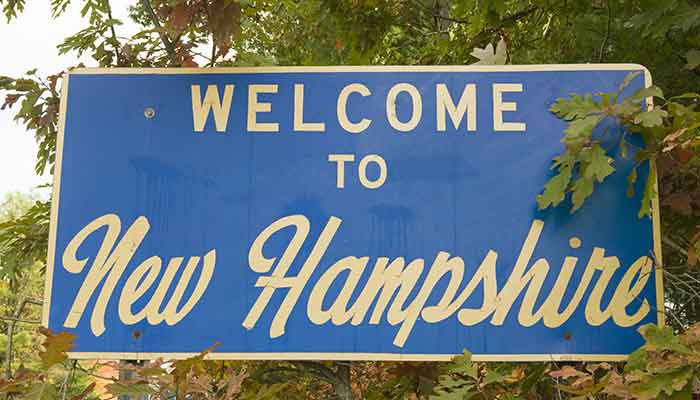 Young Man Arrested for Small Amount of Marijuana, Dies In Jail
New Hampshire state legislators are debating whether to decriminalize small amounts of cannabis after a 26-year-old man died in jail after being held on charges of cannabis possession.
The man, Jeffrey Pendleton, of Nashua, was found dead in his cell on March 13 after being unable to afford the $100 bail payment at Hillsborough County Jail.
The bill in question would reduce the penalty of possessing up to a half-ounce of cannabis to a first-offense fine of $100. The measure has passed the State House and is currently up for consideration by the state Senate Judiciary Committee.
N.H.'s Opioid Epidemic Infinitely Worse Than Marijuana 'Problem'
New Hampshire is also currently grappling with an opioid addiction epidemic, which has been a fixture in conversations about the state's new cannabis proposal.
"He never should have been arrested in the first place," said Democratic Rep. Renny Cushing, who is one of several representatives who supports the bill. "If we're serious about substance abuse, we better move our eyes to the opioid crisis and not squander precious resources arresting people for small amounts of marijuana."
According to the Centers for Disease Control, New Hampshire in 2014 had the third-highest rate in the country for overdose deaths. The opioid crisis is serious enough that the state recently secured $1.2 million in federal funds to combat the problem, and the issue has even garnered the attention of both candidates in the state's 2016 U.S. Senate campaign.
Yet it is the very focus on opioid use that has led many public health officials and observers to denounce the new cannabis liberalization measure, which they deem to be the wrong approach in the middle of a drug epidemic.
"Passage would only serve to add to the problem of addiction," says Elizabeth Brochu, of Communities for Alcohol- and Drug-free Youth.
Pendleton's death, the cause of which has not yet been determined, set off a media firestorm after it was announced. It also drew renewed focus to police incarceration practices often believed to be counter-productive, which was the subject of a Justice Department letter in March sent to state court administrators.
"Bail that is set without regard to defendant's' financial capacity can result in the incarceration of individuals not because they pose a threat to public safety or a flight risk, but rather because they cannot afford the assigned bail amount," the letter partially reads.
Comments