As the cannabis industry makes the transition from the black market to the legal recreational market, pot pioneers are coming out of the woodwork trying to make a name for themselves. There is a surging demand for top quality smoking accessories, vaporizers, rolling papers and of course, cannabis itself.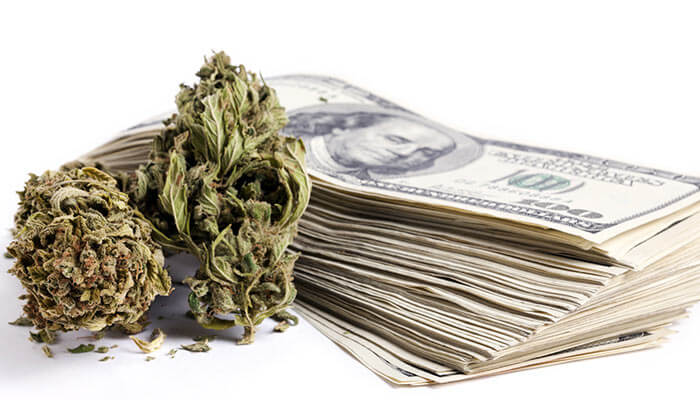 Most Expensive Cannabis Strains
The term 'Top Shelf' is often thrown around flippantly to describe high quality cannabis. Top Shelf buds often command a higher price, but only by a few dollars a gram. We wanted to take a look at a few of the most expensive cannabis strains on the planet, costing upwards of $800 per ounce.
Isla O.G. Canned Cannabis
2 Chainz made this strain famous when he featured it on his "Most Expensivest Shit" show where he rolled it up in a Shine 24k gold rolling paper, and burned a whole ounce in one giant pipe bowl.
Isla O.G. comes canned in ⅛ ounce portions. The buds are trimmed and immediately put in the can where they cure, ensuring optimal freshness. Each can sells for around $100, making a full ounce of this stuff $800.
Top Shelf THC is the company responsible for this extravagant canned cannabis. Offering a couple of strains in a can, as well as their very own concentrates. With a bevy of celebrity endorsements, Top Shelf THC is the clear leader in luxury cannabis.
Whether the product warrants such an enormous price is a mystery as we have never had the chance to try it out. Paying $800 for an ounce of marijuana seems ridiculous, especially when the only defining factor seems to the be the fact that it's canned. That being said, there is certainly a market for luxury cannabis strains. We'll leave the pricey canned cannabis for the rich and famous while we pursue more…humble herbs.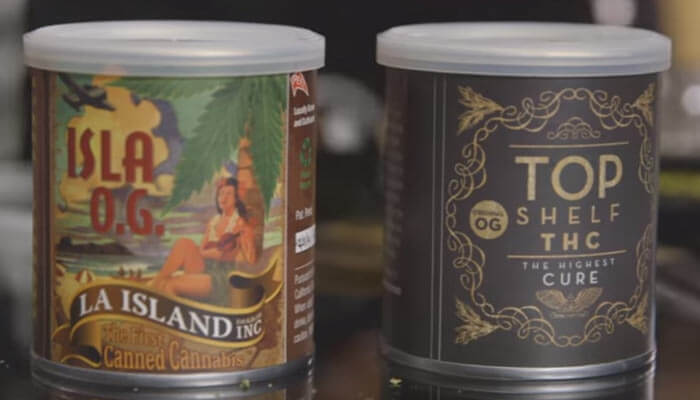 The Oracle
Cannabis Now Magazine did a piece on the most expensive strain in the world, profiling The Oracle. A marijuana strain that boasts a remarkable 45% THC, double what typical high THC strains offer.
The Oracle is just a re-branded strain though, genetically identical to the AC/DC strain according to an L.A. based lab, The Werc Shop.
This clever marketing technique sent shockwaves through the cannabis community, buyers were sent into a frenzy and demand for this strain went through the roof. Now, The Oracle demands $200 per seed, and up to $1,000 per clone.
While the THC level alone could justify the price, it also has an extremely short grow cycle of only 45-days.
According to the genetic profile of Oracle done by The Werc Shop, it is actually a CBD dominant strain with a ratio of 20:1 CBD:THC. The 45% THC claim seems outlandish, and we would have to see some definitive proof before we accept it as truth.
None the less, Oracle still comes with a huge price tag and a plethora of connoisseurs who will happily pay it, making it one of the most expensive strains in the world.
Watch 2 Chainz Smoke World's Most Expensive Pot
Comments