Some tokers prefer a simple rolling paper, others get crafty and forge a pipe from a piece of fruit or household items. This post isn't about these humble tokers, this post is about the flashy smokers that exude status and wealth at all times.
8 of the Worlds Most Expensive Bongs
Let's take a look at the bejeweled behemoths and one of a kind pieces of art that make up our World's Most Expensive Bongs list.
HITMAN Dabuccino Hammerhead: $1,600 USD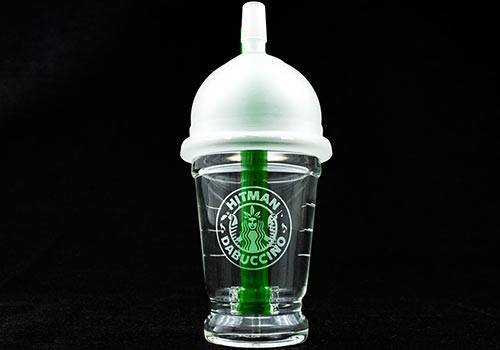 Basic B*tches be warned, this packs far more punch than your typical coffee house beverage. HITMAN Glass is known for its high quality pieces and ingenious designs, the Dabuccino is the embodyment of their work.
via thedabstore.com
PYROLOGY GLASS Snic Copper: $1,900 USD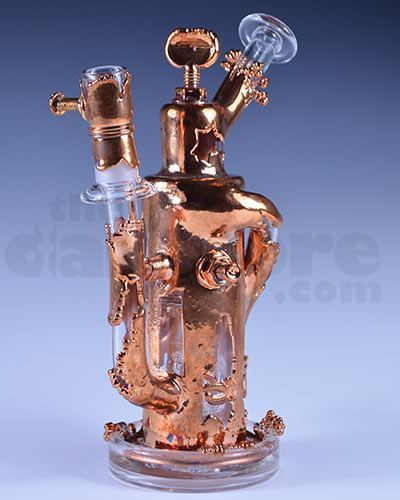 This steampunk style dab rig looks like it came right out of a herb induced dream, but it's real, and it could be yours for under 2 grand! Take a closer look at it on thedabstore.com
ROOR Custom Little Sista Bong: $2,325 USD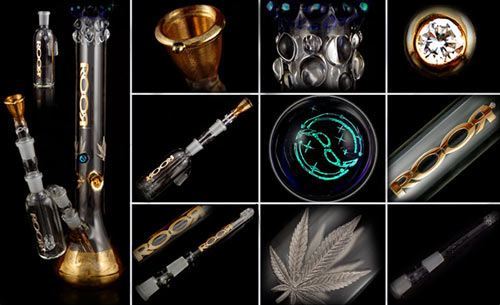 At first glance, this is an average beaker bottom bong with an ice pinch. Closer inspection reveals why this piece is so pricey! It boasts two solid silver pot leaves, a solid gold logo complete with diamond stud and sorts of opal / marble / gold extras.
ROOR Excalibur: $15,000 USD
Standing over 6 feet tall, this expensive piece of glass is the largest on the list. It was commissioned by Cypress Hill and is famously photographed with B-Real after winning the HTCC Best Glass Category in 2009.
Some assembly required as this monster bong comes in 4 pieces. All of which are made from 9mm thick glass resting on a 33 cm diameter base.
Pirate Ship Bubbler: $30,000 USD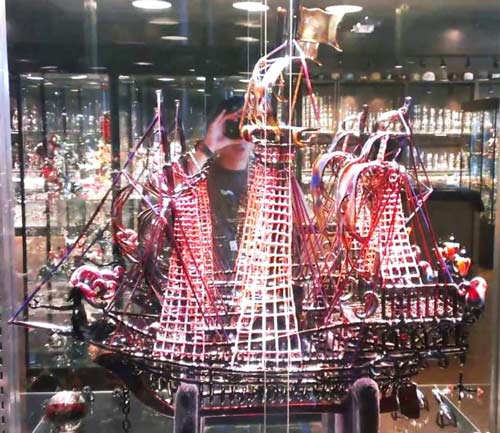 Coming in at $30,000 you would expect to see all sorts of jewels and precious metals. The price tag is due to the painstakingly enormous amount of detail and effort that went into this masterpiece. This pirate ship bubbler comes complete with sails, cannons and anchors.
Miley Cyrus' Bong: $70,000 USD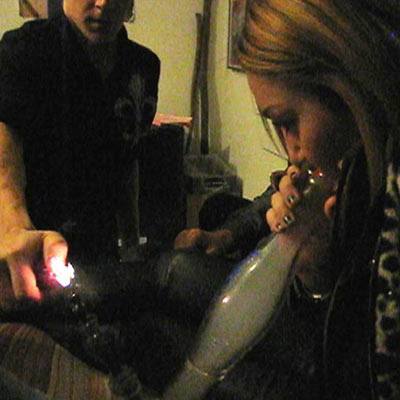 Pop sensation Miley Cyrus was filmed taking a hit from an ordinary looking glass bong in 2010. Later, what we can only assume was a Miley Cyrus Uber-Fan purchased the famous bong for $70,000 on auction. I guess the story behind a bong can be far more valuable than the glass itself.
Scott Deppe's Gold-Encrusted Skull Bong: $100,000 USD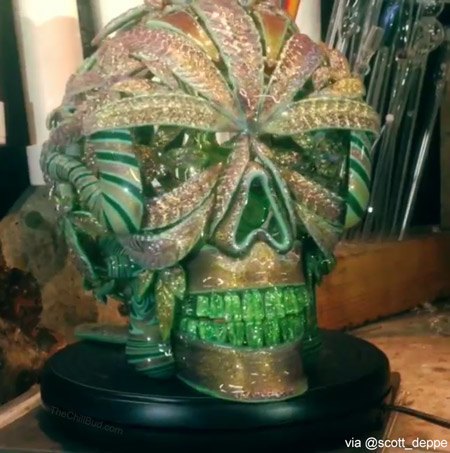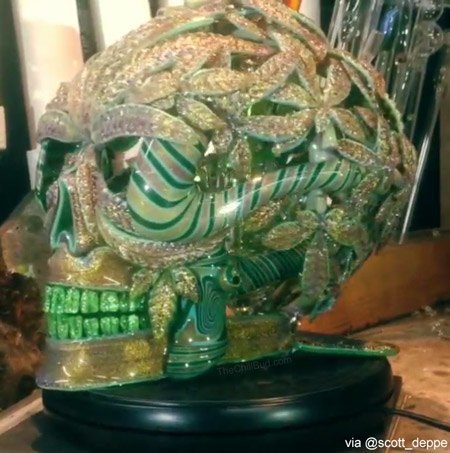 The epitome of opulence. Gold encrusted marijuana leaves and a plethora of shiny bits make this one of the priciest pieces ever sold.
2,400 Year Old Scythian Solid Gold Bong: PRICELESS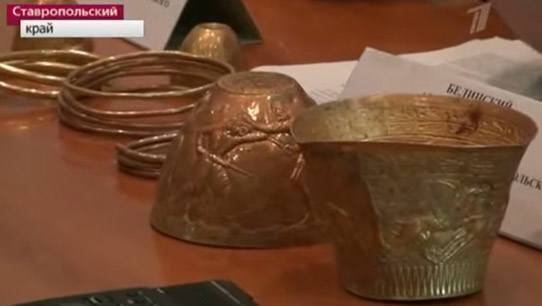 Some pieces can only live in our minds, and that is the case for these solid gold ancient bongs previously used to smoke cannabis and opium. When we say previously, we are talking 2,400 years ago.
These priceless artifacts were unearthed earlier in 2015 in Russia. While the sheer value of the gold in these pieces is no doubt eye-watering, couple it with the fact that these pieces are the oldest of their kind and you have a priceless piece that will likely spend the rest of its days in a museum.
Read more about these 2,400 year old solid gold bongs.
Comments