A landmark study conducted in part by a Chicago children's hospital has found a cannabis extract effective in reducing epileptic seizures among children.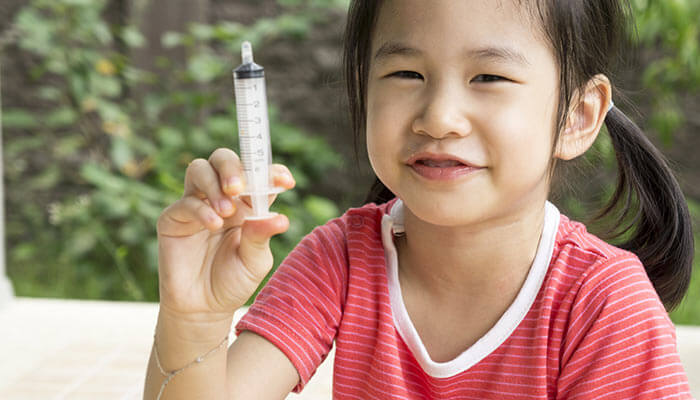 Groundbreaking Cannabis Extract Study
The study, partially conducted by Lurie Children's Hospital of Chicago, could pave the way for federal regulators to approve for prescription use the extract drug, called Epidiolex. If approved, Epidiolex would be the first cannabis-derived drug to win such approval.
The drug was used in the study to combat Dravet syndrome, a debilitating form of epilepsy that affects children as young as 6 months old. On average, patients administered the drug saw a decrease in convulsive seizures by 39 percent.
The drug was praised by the parents of Caleb Yunk, 5, a Milwaukee-area boy whose seizures all but ceased after he was administered the drug twice a day through a strawberry-flavored syrup.
"His eyes sparkle more," said Kelley Yunk, his mother. "He's more engaged. I think he's more cheerful. For our family, it was such a huge blessing."
The Lurie study was part of a nationwide clinical trial conducted by GW Pharmaceuticals, the drug's manufacturer. The study was conducted on around 120 patients, who were anywhere from 2 to 18 years old. The patients suffered from Dravet syndrome as well as other seizure-inducing conditions that were not effectively treated with already-available medications.
Multiple studies have found cannabis and its extracts to be effective in combating many illnesses. A 2014 study published in the journal Molecular Cancer Therapeutic, for example,  found that two components in cannabis, tetrahydrocannabinol (THC) and cannabidiol (CBD) were effective in the treatment of cancer.
"As we do more research, it just continues to open up new possibilities for multiple types of cancer – breast, prostate, lymphoma, and melanoma are some of the cancer conditions that have been studied in pre-clinical research and early human clinical research," said Dr. Sunil Aggarwal, a Seattle-based physician.
Several states around the country are debating whether to relax their laws regarding medical cannabis, with several placing an emphasis on cannabis' potential to treat ailments in children. Georgia, for example, is debating such a measure and has garnered the attention of many of the state's parents.
"Cannabis oil is not potentially going to cure my son of autism but it's one more thing that I as a parent want to do to improve his life," said Dale Jackson, a Georgia father, in January.
Comments