Two-weeks after becoming the Canadian Prime Minister, Justin Trudeau is following through on his promise to legalize and regulate marijuana across the nation.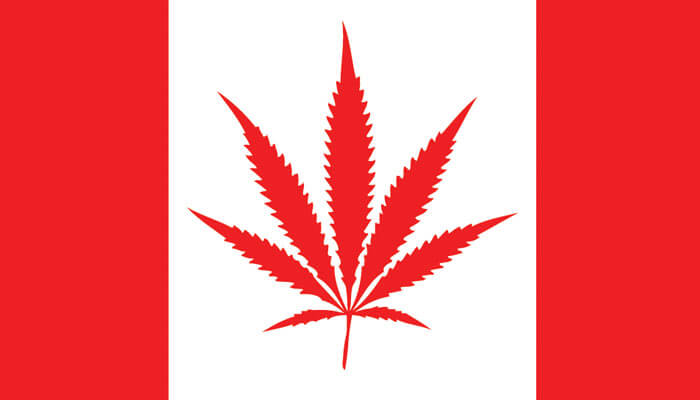 First Steps Taken Towards Legalization of Marijuana In Canada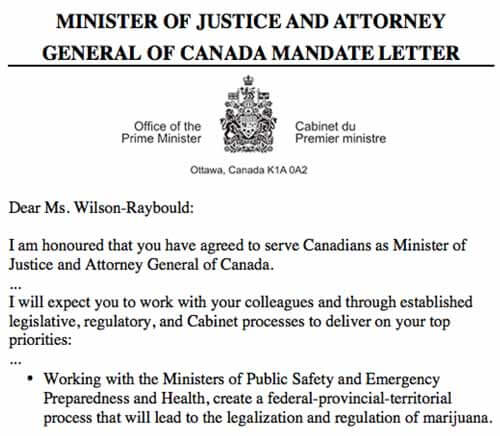 Trudeau wrote to the country's new Justice Minister and Attorney General, Jody Wilson-Raybould directing her to "create a federal-provincial-territorial process that will lead to the legalization and regulation of marijuana."
Marijuana legalization across Canada won't happen overnight, but this is a very promising start.
Justin Trudeau's Liberals swept the recent Canadian election. Using legalization as a cornerstone in their platform, it is no wonder so many young Canadians came out to support Trudeau on election day.
The Pressure Is On
Polls found that over half of eligible voters in Canada were in support of legalization and the parties stance would greatly influence their vote.
Legalization would be a massive economic boon for Canada, potentially bringing in hundreds of millions of dollars in tax revenue per year. The current Canadian pot market is estimated at over $5 billion per year.
It's quite refreshing to see a politician not only follow through with their campaign promises, but do so almost immediately. The world is watching in eager anticipation as Trudeau furthers legalization efforts. Canada could quickly become the world leader in cannabis production and lay the groundwork for nationwide marijuana law reform.
Much needed change is coming, and we are very excited about it!
Comments