Believe it or not, not every big pharmaceutical company is lobbying against the legalization of cannabis. While most big pharma companies stand to lose quite a bit of revenue due to cannabis' ability to treat pain more effectively than opioids, stop seizures in their tracks and potentially kill cancerous cells in the body. Other pharmaceutical companies are embracing cannabis as the miracle medicine it has repeatedly proven itself to be.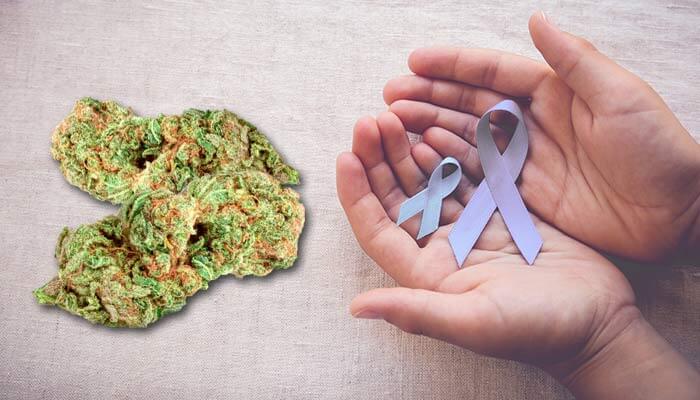 Big Pharma Company Embraces Cannabis As Potential Cancer Treatment
GW Pharmaceuticals is a biopharmaceutical company focused on the development of its proprietary blend of tetrahydrocannabinol (THC) and cannabidiol (CBD). Instead of shying away from cannabis and attempting to stifle legalization efforts, GW is trying to prove cannabis is an effective treatment for a myriad of health conditions.
Most recently, GW Pharmaceuticals released their findings of a phase 2 proof of concept study examining the effects of their THC + CBD formula on 21 patients with glioblastoma multiforme (GBM).
GBM is a particularly aggressive brain tumor, with a poor prognosis. Patients treated with the THC:CBD drug had an 83% one year survival rate compared to just 53% for patients in the placebo group.
The median survival for the patients receiving THC:CBD was 550 days. The median survival for patients in the placebo group was 369 days.
Principal investigator of the study, Professor Susan Short, PhD, Professor of Clinical Oncology and Neuro-Oncology at Leeds Institute of Cancer and Pathology at St James's University Hospital had this to say regarding the results of the study.
"The findings from this well-designed controlled study suggest that the addition of a combination of THC and CBD to patients on dose-intensive temozolomide produced relevant improvements in survival compared with placebo and this is a good signal of potential efficacy," said Short. "Moreover, the cannabinoid medicine was generally well tolerated."
"We believe that the signals of efficacy demonstrated in this study further reinforce the potential role of cannabinoids in the field of oncology and provide GW with the prospect of a new and distinct cannabinoid product candidate in the treatment of glioma," said GW's CEO, Justin Gover.
GW is excited about these results and is already looking towards the future of their THC:CBD drug and its potential to treat other forms of cancer. While the results of the phase 2 study were extremely promising and exciting to the medical community, they've just begun to scratch the surface of cannabis' potential therapeutic benefits.
GW Pharmaceuticals is also very close to securing final approval for a drug derived from cannabis called Epidiolex. Used to help treat children with severe epilepsy, Epidiolex will hopefully be approved in the U.S. and U.K. after filing for approval this year.
We already know that cannabis, CBD in particular, is extremely effective in the treatment of epileptic seizures. There are countless stories of CBD oil stopping seizures in their tracks, it's almost unreal how quickly and effectively it works.

Cannabis proponents will be quick to say that cannabis 'cures' cancer, which is a bit of a stretch. We wouldn't go so far as to say cannabis cures cancer. Honestly I don't believe that saying "cannabis cures cancer" helps the marijuana movement, as it potentially takes credence away from the proven benefits. However! I'd have no issue saying that cannabis helps with the treatment of cancer as well as relieving the horrid side effects of chemotherapy treatment. Treating cancer / Killing cancerous cells is not the same as a cure, but it's a huge step in the right direction.
Comments