The state of Washington has seen a dramatic dip in its production of illegal cannabis, according to a new report.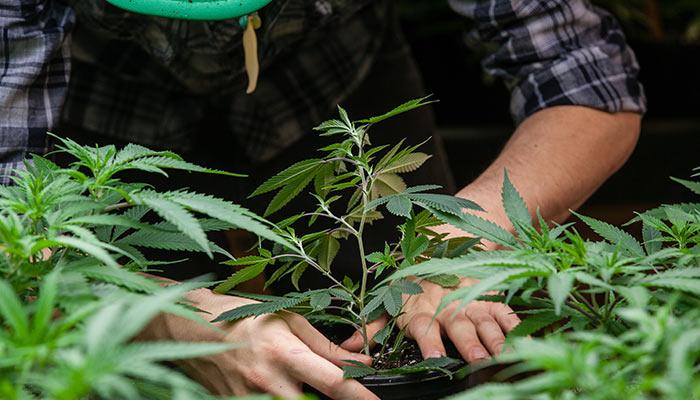 Legal Cannabis Stifles Black Market Activity in Washington
The report, published by the U.S. Drug Enforcement Administration, found that Washington state seized 57,000 illicitly-grown cannabis plants – representing a roughly 80 percent drop from the number seized in 2010. That 4-year period also found the state seize just 635 pounds of cannabis, down from the 2010 haul of 3,126 pounds.
Though Washington state is not the state in which the most illegal cannabis cultivation takes place –that distinction belongs to California– the state does consistently rank in the top 10. This can be attributed to a number of factors. For one, the state boasts a sizable amount of publicly-owned land on which cannabis is able to be grown, according to Washington State Patrol Lt. Chris Sweet.
Another reason is that the Mexican cartels responsible for much of the illicit cannabis cultivation are aware of Washington's favorable climate, and have responded accordingly.
"The growing season is very good in our climate," said Sweet.
A recent report jointly produced by the DEA and the Department of Justice found the Mexican Sinaloa Cartel to be responsible for much of the activity in Eastern Washington. The report found that increasing numbers of cartels are responsible for activity along the state's port cities, particularly those along Puget Sound.
"Domestically produced marijuana is typically trafficked from the West Coast — particularly from states with robust 'medical marijuana' or 'recreational' marijuana laws — to states on the East Coast or the Southeast," the report found.
The number of plants seized on a national scale has declined since 2010, from 10 million to 6 million; however, according to the DEA, the amount of processed cannabis has increased every year since 2010, from 86,000 pounds to its current height o f 134,000 pounds.
According to Sweet, it is still too early to tell what effect, if any, the state's legalization of cannabis will have on the illegal in-state growth of cannabis. The state passed laws taxing and regulating cannabis in 2012. The state's retail store opened almost two years later, in July of 2014.
"The trend for now doesn't really tell us if there will be an increase or decrease or whether it will remain the same," he said.
Comments