Newly-released data indicates that Mexican drug cartels may be seeing less profits because of the liberalization of America's cannabis laws.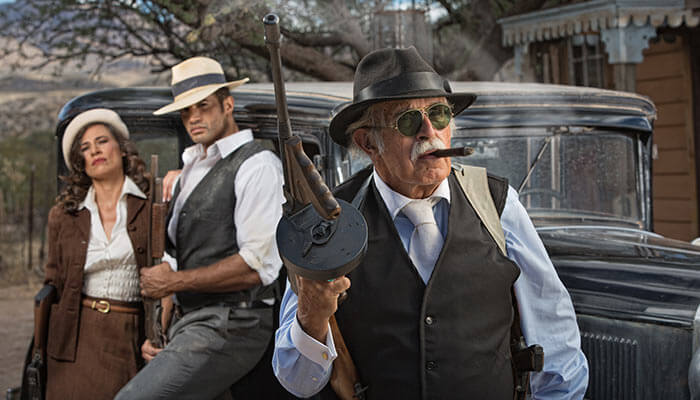 Legal Marijuana Takes A Bite Out Of Crime
The figures, taken from data compiled by the U.S. Border Patrol (USBP), found that border patrol agents netted around 1.5 million pounds of cannabis in 2015. The figure represents a drop of 2.5 million pounds since 2009, and signifies that cannabis seizure by USBP is at its lowest in at least a decade.
"Two or three years ago, a kilogram [2.2 pounds] of marijuana was worth $60 to $90," said a Mexican grower of cannabis in an interview with NPR in 2014. "But now they're paying us $30 to $40 a kilo. It's a big difference. If the U.S. continues to legalize pot, they'll run us into the ground."
The data and anecdotal evidence indicates that cannabis legalization in the United States –most prominently in such places as Colorado, Washington state, and Alaska– may have a correlative if not causal relationship with the highs and lows of illicit drug sales on the part of Mexican cartels.
In addition to states in which cannabis has been fully legalized, states that have fully adopted medical cannabis treatments –such as California– have also had an effect on the cartels.
"Those trying to understand what has happened with U.S. cannabis consumption and imports over the past decade need to pay close attention to licensed and unlicensed production in medical states, especially California," said Beau Kilmer, a representative of the RAND Corporation.
The data does not suggest, however, that the illicit drug trade is completely ceasing to operate. High-profile busts are still a reality. One such bust took place just last week, with a  narcotics detection dog sniffing out 5,500 pounds of cannabis at a border checkpoint in Arizona. Another bust, this one taking place in Texas in January, found 2,493 pounds of cannabis concealed in a batch of fake carrots.
Yet with the drop in profits, the cartels appear to be adapting: data also indicates that with their cannabis business plummeting, the cartels have instead chosen to traffic in even harder drugs, such as heroin and meth.
"Legalization of marijuana for recreational use has given U.S. consumers access to high-quality marijuana, with genetically improved strains, grown in greenhouses," says drug-war expert Raul Benitez-Manaut of Mexico's National Autonomous University. "That's why the Mexican cartels are switching to heroin and meth."
Comments