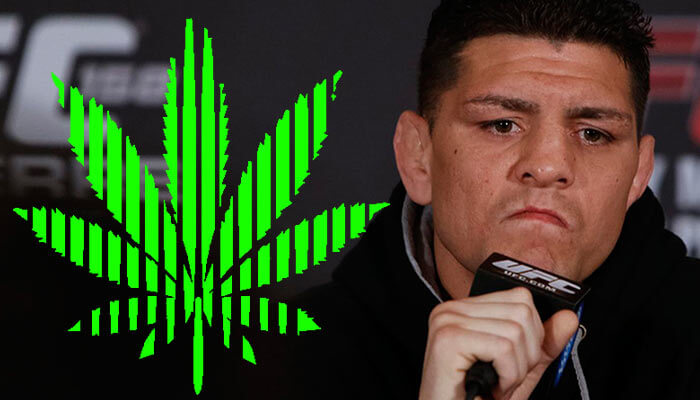 In case you didn't hear the news already, UFC fighter and medical marijuana proponent Nick Diaz was suspended for 5-years after failing a drug test. The Nevada Athletic Commission passed the unprecedentedly harsh judgement in September of 2015 when Nick Diaz's test came back positive for marijuana use. Keep in mind, Nick Diaz is a registered medical marijuana patient in California.
Suspension Reduced, No One Takes Responsibility
After some serious backlash from the public, the Nevada Athletic Commission decided to finally hear Nick's settlement hearing on Tuesday January 11th, 2016. Nick wasn't even present for the hearing, but the commission quickly found a unanimous decision to shorten the suspension from 5-years to 18-months. They also reduced the fine from $165,000 to $100,000. What they didn't do however was admit any fault or wrongdoing in the initial judgement.
Public Outcry Forces NSAC's Hand
The public no doubt played a major role in getting Diaz's suspension minimized. Putting together a petition that collected over 115,000 signatures and even warranted a response from the White House. It makes you wonder if they would have done anything at all about the suspension if the public didn't put the pressure on them. Even after a public outcry, the NSAC avoided taking any real responsibility for their completely unfair judgement back in September.
Why Prohibiting Cannabis Use In Sports Is Unethical
MMA Fighter Nick Diaz Could Fight As Early As August
Regardless of what prompted this hearing or what encouraged the panel to unanimously vote in favor of a reduced suspension, we can now expect to see Nick Diaz back in the octagon as early as August.
Comments