An Army official on Thursday issued a clarification to personnel that they are prohibited from any events that promote the use of cannabis, a policy that has had to be made more clear as states nationwide ease their cannabis laws.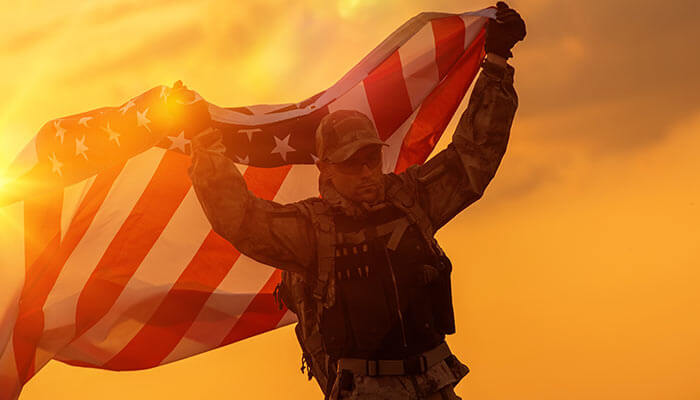 U.S. Military Clarifies Their No-Cannabis Policy
Maj. Gen Bryan Owens — who commands U.S. Army Alaska — announced the policy on Thursday, prohibiting service members from attending events "promoting the use of marijuana and disseminating information on the growing and processing" of the substance.
Owens was prompted to issue the clarification because Alaska — along with Oregon, Washington, and Colorado — has legalized the recreational use of cannabis. According to Army officials, the clarification is important for service members so that they may know what is expected of them when they are not on the base.
"[We] just wanted to make sure folks know the left and right limits when they leave the installation," says John Pennell, a spokesperson for U.S. Army Alaska. "One of those limits is, if it has to do with cannabis, if it has to do with marijuana or hemp, stay away."
According to Pennell, the clarification of the policy was prompted by the proliferation of cannabis businesses and their catering towards military personnel.
"The community here is extremely supportive of the military," Pennell said. "In some cases that can be less than helpful. For example we've had a couple businesses that are in the process of getting licenses to legally sell marijuana, and they advertised a military discount."
"We love your support and we love the fact that you want to give the military a discount," he continued, "but our guys cannot take advantage of it."
Several groups of veterans have lobbied in favor of medical cannabis, saying that use of the substance may be useful in treating combat-related medical conditions. The new policy also comes as new research is being undertaken to assess the efficacy of using cannabis to treat post-traumatic stress disorder (PTSD), a medical condition often exhibited by service members returning from combat.
Comments