Some Texas legislators are looking to expand upon the state's existing law and allow for increased access to medical cannabis.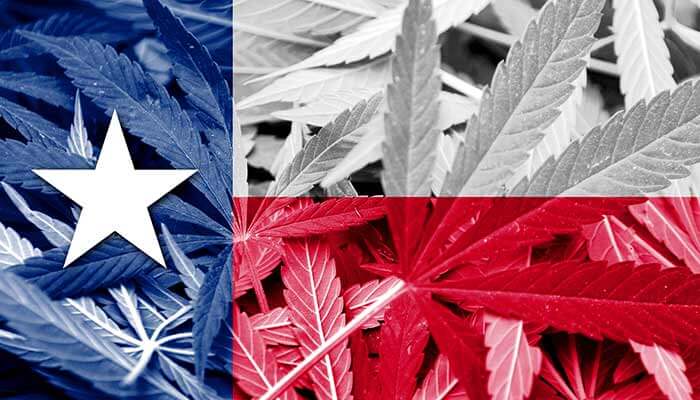 Expanding Medical Marijuana In Texas
As it currently stands, the law, approved in 2015, allows for patients suffering from epilepsy and other chronic diseases to lawfully access the compound cannabidiol, also known as CBD. The law does not allow patients to access cannabis that is high in tetrahydrocannabinol, or THC — the substance responsible for cannabis' psychoactive effects.
Legislators are already calling for the 2015 bill to be revisited.
"We need to expand compassionate uses," says state Rep. Jason Isaac (R-Dripping Springs). "We need to give people more freedom."
Isaac's opinion is echoed by other state legislators, including state Sen. Jose Menendez (D-San Antonio). Menendez unsuccessfully attempted to pass a medical cannabis expansion bill in the last Senate session, though he says that he will try again.
According to Menendez, the initiative has the support of many of the state's veterans, who he says have related stories of how the substance has aided in combating many of their medical conditions, such as PTSD, depression, and thoughts of suicide.
"I'm for medical marijuana, man," he says. "I will be refiling the medicinal marijuana bill."
The push to liberalize the state's cannabis laws is also supported by a number of statewide entrepreneurs and activists. Patrick Moran, a successful entrepreneur looking to open a cannabis-growing operation and a dispensary out of an old cotton gin in the town of Gunter. Moran sees in cannabis expansion the possibility for a major financial windfall.
"The potential is there," he says. Under current conditions, he claims, "I could build multigenerational wealth and build a legacy."
Adam Bierman, the head of MedMen, a California-based cannabis management and consulting firm, says that the state is uniquely positioned for an expansive cannabis regime and that the state will ultimately expand the industry.
"There will be a real industry [in Texas]," he says. "A new industry will be built… Im' confident that it will happen sooner than later."
Comments