We previously reviewed the special edition Pulsar APX x Ras Terms collaboration vaporizer. It was very impressive considering the price point in terms of function and form. Pulsar has refined their flagship portable vape and we got our hands on one to check out. We're thrilled to introduce the Pulsar APX 2, much less flashy than the last APX we reviewed, but just as impressive!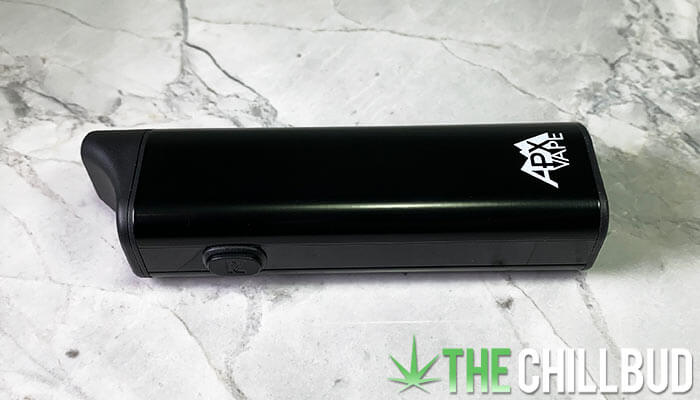 Pulsar APX 2 Review
This is a perfect choice for a low-key, affordable everyday carry vape. Coming in at just $69.99 USD, and compact enough to fit comfortably in virtually any pocket / palm. It doesn't try to get too fancy, and has a very straight forward design suited towards the no-nonsense consumer.
Found in the box:
Pulsar APX vaporizer
USB charging cable
Stir stick / poker
Cleaning brush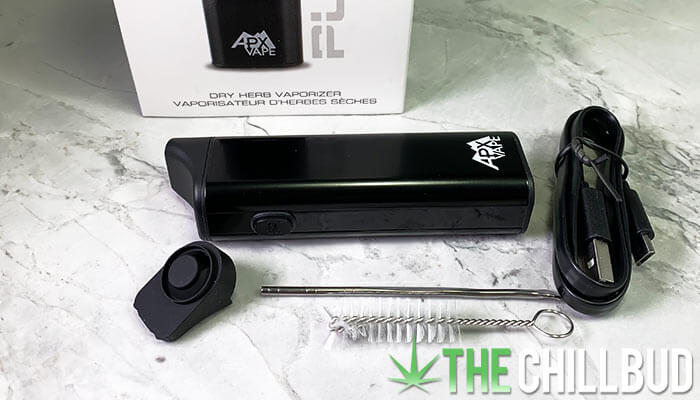 A simple one-button design that allows users to easily swap between 5 pre-set temperature settings. With an easy to read display on the side of the unit that showcases the current temperature setting as well as battery life. Heat up time is an impressive 30 seconds!
The oven is exposed by popping off the press-fit mouthpiece and a funnel-like design makes filling the oven easy and mess free. Another impressive addition you don't often see with vaporizers at this price point is the ceramic oven chamber. This helps ensure a clean flavor and makes cleaning a breeze.
The pre-set temperature settings range from 180° C – 220° C (increments of 10° C). Yes we always harp about how every vaporizer should have total temperature control down to the degree, but that's just unrealistic and honestly unnecessary in most cases. Especially when considering the price of the Pulsar APX 2. So we'll give the APX 2 a pass.
Just like the last APX model, the APX 2 gives really fantastic performance for a budget portable vaporizer. Even though the oven is so close to the mouthpiece, I find the vapor temperature quite comfortable yet still robust enough to ensure a rich experience.
The Pulsar APX 2 is the perfect vaporizer for anyone interested in trying out a portable vape for the first time. If you don't want to commit to the steep price tag of some of the industries top performing portables, but want a good overall experience and sense of how a portable vape will mesh with your wants and needs this is for you. That being said, even if you are an experienced vaporizer user and want a rugged everyday carry that can take a beating and still perform the APX 2 will make a great addition to your arsenal.
All said and done, the APX is portable, powerful and the price is right. I'd have no qualms recommending it to just about anyone looking for a budget vaporizer.
Get your APX 2 here: Tvape.com
Comments