The folks over at Pax Labs were kind enough to send me one of their newest Pax 2 Vaporizers to test out. Needless to say I was pretty excited to receive one of these babies, having heard all about Pax vaporizers, I've never had the chance to try one myself. Until now!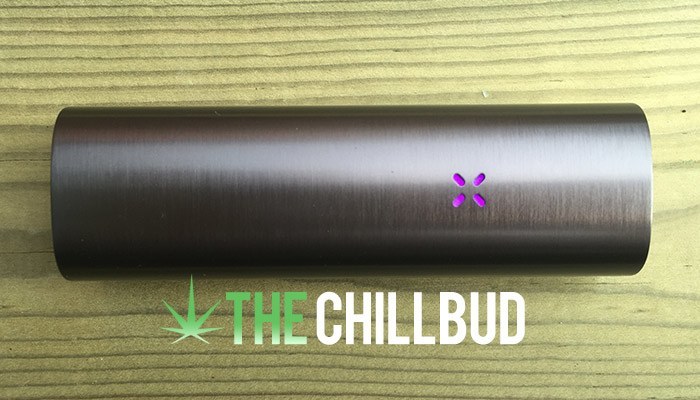 Pax 2 Vaporizer Review

First thing I noticed about the Pax 2 is the uber-classy packaging. Reminiscent of a certain multi-billion dollar tech company renowned for their phones, tablets and computers. The Pax exudes quality and status before you even lay eyes on it.
Found in the box:
Pax 2 Vaporizer

Magnetic USB charging dock

Cleaning kit with pipe cleaners and isopropyl alcohol

Another rubber mouthpiece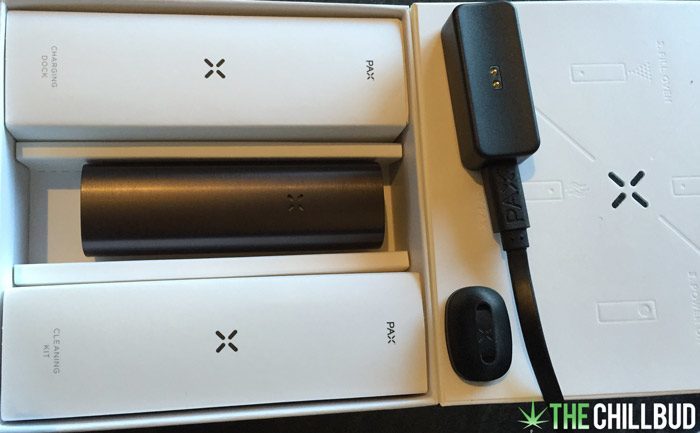 Once I got the Pax in my hands I fell in love almost immediately. The brushed aluminum body gives it a luxurious look when coupled with its minimalist design. All pretty superficial stuff really, but it's nice to see in a $279 handheld vaporizer (Now $199!).
Keeping with that minimalist style, the Pax 2 only has 1 button, hidden underneath the mouthpiece. Clicking it once turns the vape on, holding for a second allows you to choose from 4 temperature options, and a simple click will turn it back off. The 4 LED lights on the front of the vaporizer let you know what is going on.
An accelerometer inside the Pax allows you to check the battery life just by giving it a quick shake. It's really the most user-friendly vape I have ever used.
Pros:
Classy AF! If you want to have the most luxurious personal vape among your friends, this is the one to get.
Simple to use. Pax does provide a user guide video on their website, but this thing is so intuitive you probably don't even need the guide. Cleaning is as effortless as using this device, there is a small oven, a straight vent and a mouthpiece. All easily cleaned up with some isopropyl alcohol, Q-tip and a pipe cleaner.
The Pax 2 does a great job delivering smooth draws and evenly heating up all the herb in the oven. Meaning there is no need to open it up and mix things up halfway through.
The magnetic charging dock is just awesome. Yet another classy feature that isn't really necessary, but I wouldn't have it any other way after using it.
10-year warranty. It speaks volumes about the company that they are willing to keep every Pax 2 sold under warranty for 10 years. The number 1 problem with personal vaporizers is that they break down quickly. When you are paying nearly three-hundred dollars for one, it is nice to have the peace of mind of a 10 year warranty.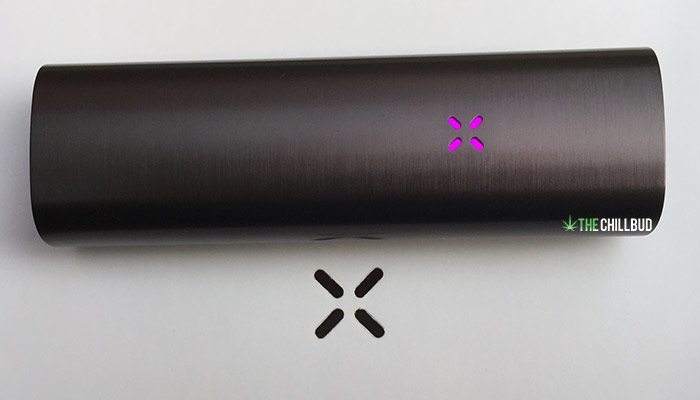 Cons:
Before receiving the Pax 2 I would have said that the price was an obvious con, being one of the more expensive hand-held vaporizers on the market. After trying one out, I find it difficult to argue the price too much. Yes it's expensive, but you get what you pay for.
At the highest temperature setting, I could feel the heat on my lip when taking a deep draw. Not too surprising, nor is it a major drawback, most people probably wouldn't even notice.
The USB cord they provide is pretty small, about 18 inches or so.
There is a small ridge between the oven lid and the oven itself. This lets herb get caught up and makes packing the vaporizer slightly more difficult than necessary.
You can probably tell I was reaching with a few of these cons, I really couldn't find much I didn't like about the Pax 2 honestly.
Final Thoughts
If you are in the market for a high quality hand-held vaporizer and your budget is $279 or more, this is the vape for you.
*Update: With the release of the Pax 3, the Pax 2 is now $199.99!
The Pax 2 is the last vaporizer you need to buy. With a timeless minimalist appearance, user friendly design and warranty that lasts a decade, this is the gold standard.
Buy yours and get Free shipping with all PAX2 orders!
*By purchasing your Pax through the links above you are helping to support TheChillBud.com because we are compensated for sales we refer.
Pax 2
Vapor Quality -

7/10

Build Quality -

9.5/10

Usability -

9/10

Stealth -

9/10

Value -

8/10
Overall Score
Tried, tested and proven.
Comments