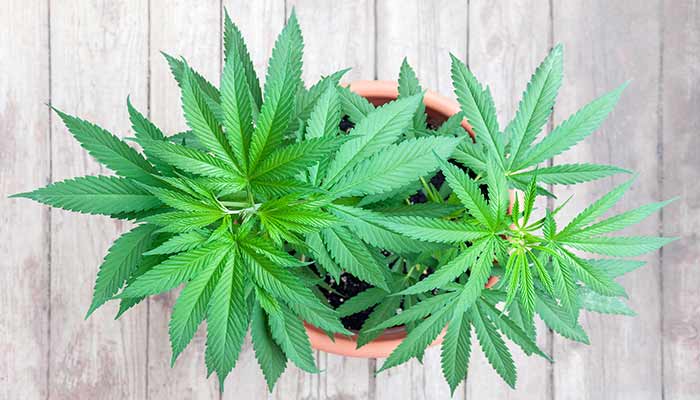 Cannabidiol is one of the most exciting aspects of the cannabis plant, at least when discussing the potential health benefits and medical uses of marijuana. The fact that cannabidiol (CBD) has no psychoactive effects puts it in a totally different category than medical marijuana, in my opinion anyway.
Satipharm Is Changing the CBD Game
Satipharm is a Swiss company dedicated to turning marijuana into medicine. Specializing in cannabidiol extraction, offering consumers a premium quality CBD product in capsule form through their distributors PremiumCBD.
There are quite a few CBD oils, pills and creams on the market, but they aren't all made equal. Satipharm manufactures their CBD capsules in a GMP certified laboratory and thoroughly tests their product ensuring it reaches a minimum of 95% CBD content.
Satipharms company mantra seems to be "quality, consistency, safety and potency."
A proprietary C02 based extraction method using low temperatures helps maintain the integrity of the CBD molecule throughout the extraction process. Even the capsule itself is engineered to offer the user the very best result each and every time. Gelpell Microgel Capsules provide a controlled delivery and enhanced bioavailability.
Not Just Top Quality, Swiss Quality!
I was really blown away with how transparent Satipharm was with their product, I guess when you have nothing to hide it's pretty easy to be transparent. They even sent over the 3rd party lab results for their CBD capsules. The tests showed that the capsules came to within 99.5% of their label claim (in regards to the amount of CBD), so you can feel assured that you are getting the exact dose you need. To put this into perspective, supplements only need to provide 80% of their labels claimed dosage in order to be compliant.
Leave it to the Swiss to create one of the highest quality CBD supplements. As cannabidiol gains ground in the medical world and gets the attention it deserves, we expect Satipharm to grow into the world's premier CBD company.
The only hard part to swallow is the price at 89 Euros ($97-ish USD) for 30 capsules (10 mg each). But again, comparing it to other CBD pills and considering the quality, it's a bargain. Satipharm also offers a 100 mg capsule option coming it at 579 Euros for 30 capsules.
Check out their products and get even more information at – PremiumCBD.co.uk
Comments