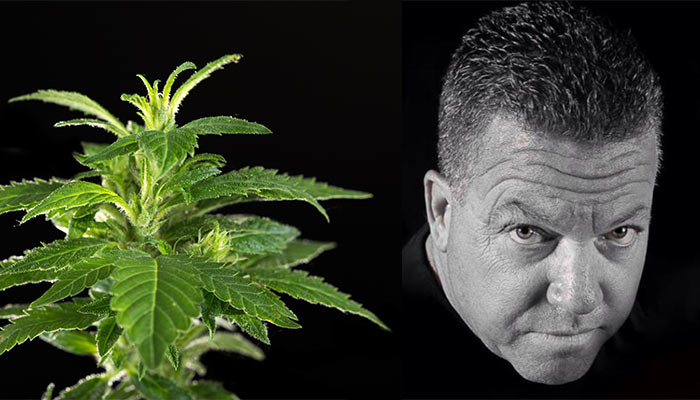 Nationwide legalization is slowly becoming a reality, more and more states are cashing in on the multi-billion dollar legal cannabis market. This has prompted a massive influx in cannabis companies, some will strike gold, but most will probably fail.
Sifting through the hundreds of companies entering the cannabis sector and finding the ones that truly have a chance at success is a daunting task to say the least. Amidst the rubble, there is the odd gem. We wanted to highlight the efforts of one company in particular, one that is poised for success.
Chatting with MedX's Matthew Mills
We got the opportunity to chat with Matthew Mills, a speaker at the Marijuana Investor Summit and COO at Med-X.
Matt has found success in a number of industries, but right now his sights are set on cannabis. His goal is to make a "better, cleaner, organic product." with their flagship product Nature-Cide All-Purpose Insecticide. This is just a jumping off point for Med-X though, with plans to enter the medical cannabis market with a line of high CBD products. Med-X is also actively seeking out new investment opportunities within the cannabis sector and plans to cultivate on a commercial scale in the near future.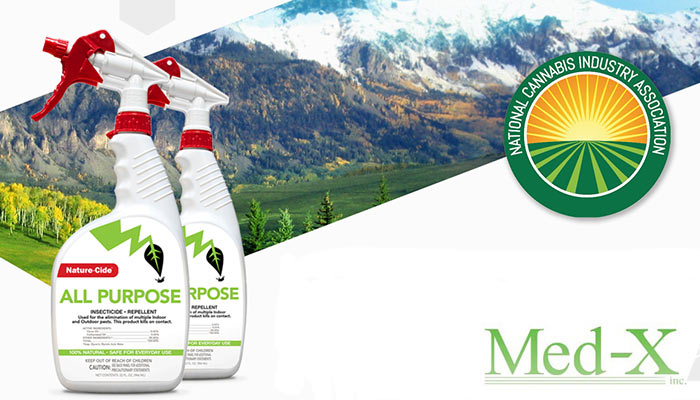 Cashing In On America's Green Rush
There is a 'Green-Rush' happening in North America right now. Investors are in a frenzy trying to stake their claim in a multi-billion dollar per year industry. Just like the gold-rush over a hundred years ago, some may strike it rich, but most won't.
One sure-fire way to make money is to be the guy selling the shovels and pick-axes. Similarly in the budding marijuana industry, providing cultivators with the tools to grow should yield huge opportunities for Med-X.
The foundation of Med-X seems to be Nature-Cide and their insecticide soil (currently in development). This will provide them with a great foothold in the industry and the capital they need to branch out into cultivation, extraction and media efforts.
Fueled By Passion
Matt Mills is an extremely passionate individual, this was abundantly clear after the first couple of minutes of our chat. While Matt himself doesn't toke up too often, only "here and there," he said, his passion lies in the potential for medical marijuana.
Cannabidiol (CBD) is an extremely promising piece of the cannabis plants makeup. With no psychoactive properties, it offers a wide range of medical benefits without giving users the sensation of being 'high'. This makes CBD a cornerstone in the fight for legalization, capable of replacing or complementing conventional treatments with none of the horrific side effects that pharmaceuticals often have.
Matt is already in the midst of breeding his own line of high CBD strains, one of which he calls Harlequin, a strain with 5:2 CBD to THC ratio.
"This company isn't about smoking pot," Matt told us, it's about putting the spotlight on the benefits of cannabis consumption and making it as safe as possible to consume. Med-X offers cultivators a way to naturally and organically deter pests from interfering with cannabis crops.
There have already been a number of incidents in the US where 'organic' grows were shut down and the crops destroyed because of pesticide use or mold growth. Nature-Cide gives growers the tools necessary to deal with these infestations in a safe, natural way, in compliance with the EPA.
Before marketing Nature-Cide, Med-X wanted to make sure it was as safe and effective as possible. "We tested it for 4-years," said Matt, before being registered with the EPA. Even going so far as infecting their state of the art 600 square foot laboratory with all sorts of different pests to test Nature-Cide firsthand.
With plans to market their insecticidal soil, Med-X believes they can seriously minimize any risk of infestation before it even starts. A kind of insurance policy against any pests, potentially saving growers millions in lost crops.
How You Can Get Involved
MedX just launched a campaign on the 16th of December, 2015, that gives the public an opportunity to invest. With a minimum investment of $420 USD, you can reserve your shares of MedX and be a part of something remarkable.
Comments