The cannabis industry is going to bring in billions of dollars this year, and it's quickly blossoming, promising significant growth over the next few years. Because the cannabis market is relatively new, there is a massive opportunity for investors willing to take advantage of this 'green rush' early.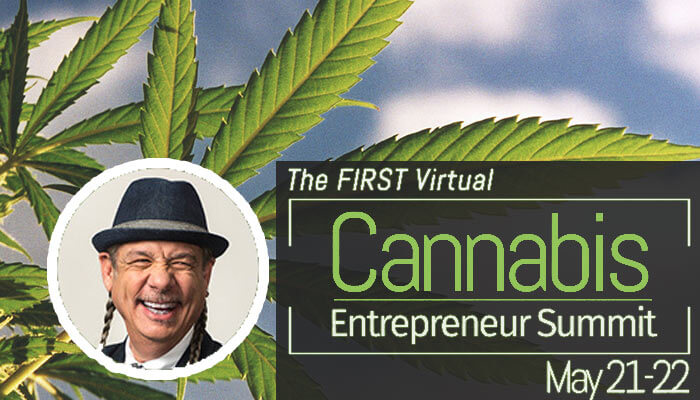 The Virtual Cannabis Entrepreneur Summit, Inspiring the Next Wave of Cannabis Tycoons!
Jumping into the cannabis industry can be rather daunting though, having to navigate the confusing laws that are constantly changing is enough to turn off many potential entrepreneurs. Not to mention the need for unconventional marketing efforts due to the fact that most major advertising networks don't allow any cannabis promotions whatsoever. This turns away many would-be investors & entrepreneurs before they even get started. Many choose to sit on the sidelines and wait for a clearer picture of how everything will pan out. But for the brave few who see a bright future for cannabis, there is plenty of room for success and growth. So if you're willing to put your nose to the grindstone and stake your claim of this next multi-billion dollar industry, you'll want to be a part of the virtual cannabis entrepreneur summit hosted by Green Flower Media.
More than 30 of the world's top cannabis entrepreneurs are getting together to speak about the cannabis industry, including Harborside's cannabis guru Steve DeAngelo.
The goal is to enlighten current and prospective cannabis entrepreneurs. Teaching them how to start a successful cannabis business, grow their current business and flourish in the months and years to come. Industry leaders with proven track records are taking time out of their busy schedules to offer this FREE virtual cannabis summit on May 21st and 22nd.
Personally, I'm very excited about the virtual cannabis entrepreneur summit. An opportunity to learn directly from some of the world's top cannabis pioneers and activists is an invaluable experience. This is a budding industry, filled with question marks, uncertainty, and limited resources for learning the ropes. There is no doubt in my mind that this cannabis summit will inspire and educate the next wave of successful cannabis business owners and investors.
What You'll Learn at the Virtual Cannabis Summit
How to create better cannabis content that builds your brand.

How to tell better cannabis stories.

How you can help change cannabis laws.

How some of the industry's most successful startups started.

How to secure distribution for your cannabis products.

How to become a successful cannabis grower.

How to make more intelligent investments in cannabis businesses.

Much… Much more!
How to Get Involved… Free!
So, if you're interested in starting your own cannabis brand, you already have a cannabis-based business, or you're just curious about this budding industry, do yourself a favor and tune in on May 21st and 22nd. There are also recordings of the summit which will be made available for purchase afterwards.
You'll need to register for the Virtual Cannabis Entrepreneur Summit. Once you're signed up, all you have to do is tune in over the weekend and get your notebook ready.
*The Virtual Cannabis Entrepreneur Summit has concluded, and it was a massive success! Thank you to all our readers who tuned in and supported this amazing, informative event.
Comments