Legal cannabis growers in Colombia are expressing faith in the country's newly-established medical cannabis regime, saying that legal cannabis presents an opportunity to combat the country's notorious illicit drug trade while also improving public health.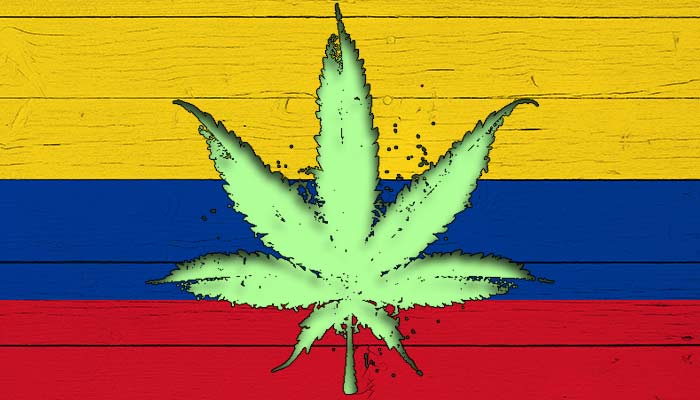 Colombia's Optimistic About Cannabis
Colombia has been known in years past as one of the origins of many of the world's most illicit drugs, including cocaine and heroin. Now, with the country's government having signed on to allow for the growth and sale of cannabis among citizens, many of the country's growers have found a newfound pride in their output.
"It's health; it's science; it's the opportunity to redeem the name of the country," said Federico Cock-Correa, a legal cannabis grower near the city of Medellin who heads the Colombia operation of Toronto-based PharmaCielo, a company seeking to crack the emerging cannabis market. "It's a shift from producing the plant that kills to producing the plant that cures."
PharmaCielo was the first country to receive a license from the Colombian government to produce cannabis-based products.
Colombia's new medical cannabis regime has also been praised by officials within the country's government, who say that the it presents financial and political opportunities for the South American nation.
"We think that Colombia can build a successful international business around the exportation of medical marijuana," said the country's health minister, Alejandro Gaviria. "The country is ready to participate in this emerging global market."
The law allowing citizens to legally grow and distribute cannabis was approved in late May. The law broadened the scope of the country's cannabis regime, after it had previously been operated at the sole discretion of the government.
Liberal Senator Juan Manuel Galan, a major backer of the cannabis proposal ultimately passed by the government, hailed the bill's passage as being beneficial to the health of the country's citizens.
"Now we can access a substance that helps control pain and improve their quality of life," he stated. "There are more than enough studies on the remedial properties of marijuana and other very promising research which can predict that in a few years marijuana will not be solely curative, but palliative as well."  
Colombia presents an interesting counterpoint to the United States, which continues to be plagued by infighting amongst state and federal officials on the issue of cannabis. According to Canadian venture capitalist — and PharmaCielo backer — Anthony Wile, the Colombia model presents immeasurable room for growth.
"Ultimately, this has the ability to be a global marketplace measured in the billions," he says.
Comments