Dr. Dabber is responsible for some of the best vaporizer pens we've ever tried. Recently they decided to put a spin on their Aurora vape pen to help raise money for a great cause.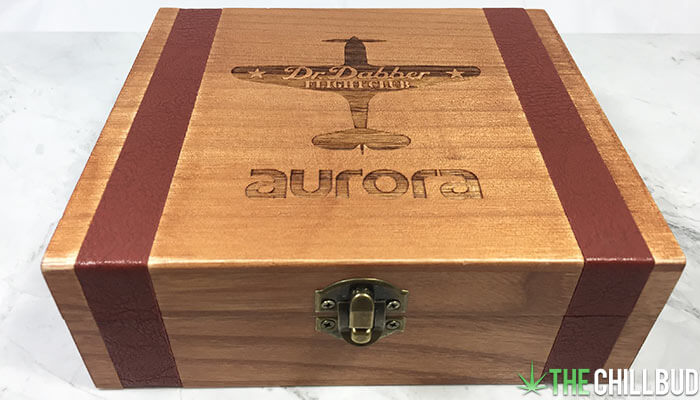 Dr. Dabber's Flight Edition Vape Pen Has Landed
The Dr. Dabber Aurora Flight Edition is a limited run item (710 units total) that features a custom 'Flying Tiger' warplane design. Best of all, 33% of the Flight Edition Aurora proceeds go directly to Grow for Vets, an organization that helps provide military veterans with medical marijuana.
Each Flight Edition box is engraved with the unit number (1 to 710). There are rumblings about the release of a second run of limited edition Auroras, we'll update once we learn more though.
If you aren't familiar with the Aurora vaporizer pen then check out our full review of the non-limited edition model.
By opting for the Flight Edition model you are helping to support a great cause, plus you get one of the best looking vapes on the market. Not only is the vaporizer itself designed to reflect the warplanes of the past, each and every accessory has gotten a makeover to fit the military theme. Everything comes neatly packaged in a wooden cigar-style box that looks so classy you'll want to put it on display.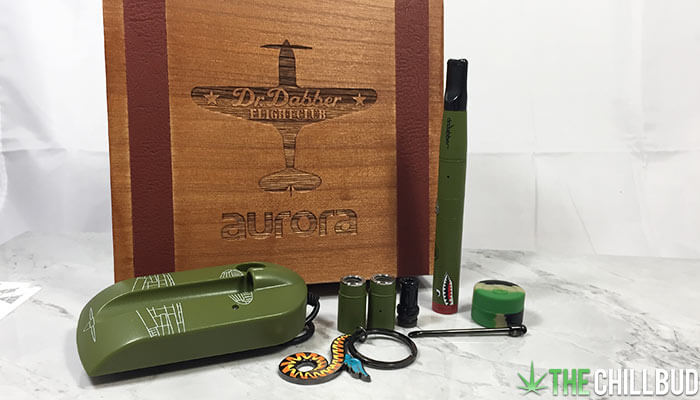 It's no secret that we love Dr. Dabber's line of products, from the Boost e-Rig to the Aurora wax pen, with this latest release helping to support our veterans they really went the extra mile. Even if you already own an Aurora pen, you'll probably want to pick yourself up a Flight Edition because they are so damn fantastic looking!
What's in the box:
Flight Edition Aurora Vaporizer

Ceramic halo atomizer

Dual ceramic rod atomizer

Dual quartz rod atomizer

Loading tool

Custom silicone container

Custom magnetic USB charger

Shotgun-style mouthpiece alternative

Custom Dr Dabber keychain

Dope AF Flight Edition wooden case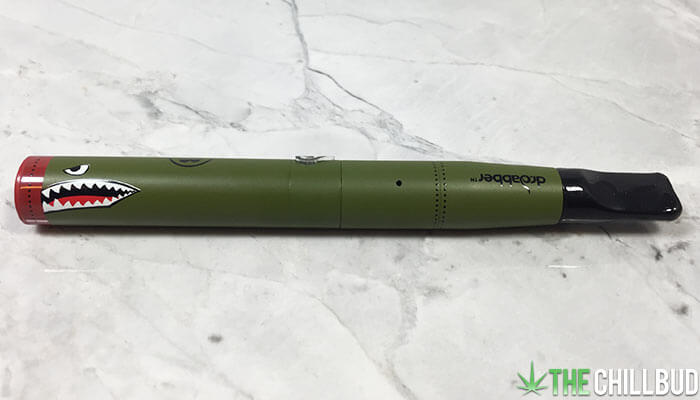 A quick breakdown of the Aurora:
Powerful vape pen that comes with 3 different atomizers to efficiently vaporize extracts.
The Aurora uses magnets to hold everything together, making loading quick and easy.
Dr Dabber prides themselves on creating top quality low-temp vaporizers that let the wonderful flavor profiles of your extracts shine through.
Grabbing an Aurora for $99.95 is a no-brainer if you're in the market for a vape pen.
Get your Flight Edition Aurora vape pen here: DrDabber.com
Comments