May 9th, 2016 – Customs Border Protection (CBP) seized more than 1,400 lbs of cannabis concealed in a shipment of coconuts. The cannabis-coconuts were headed into Texas via the U.S. Mexico border before being caught by a canine team at the Pharr International Bridge cargo facility.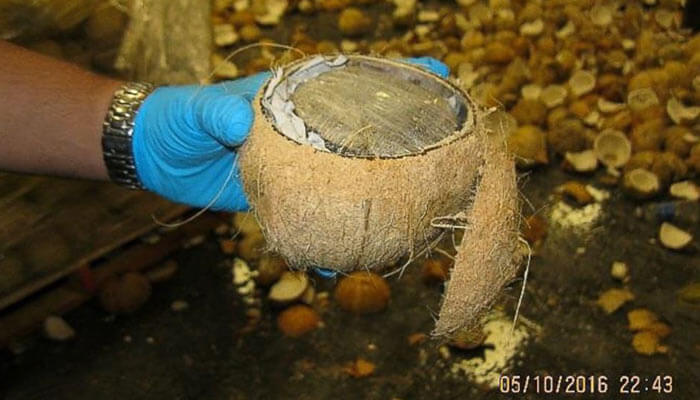 U.S. Customs and Border Protection
Canine Unit Finds 1,423 Pounds of Pot Hidden Inside Coconuts
"Our officers' ability to use all available resources, combined with their experience, has resulted in numerous discoveries of illegal narcotics," said Customs Border Protection Director Efraine Solis Jr. "We are keeping drugs off our streets, protecting our communities and our vigilance is continuous."
Thanks to the CBP there will be 1,423 fewer pounds of Mexican mids on the streets.
The value of the marijuana found in the coconuts was a mere $285,000. Meaning it was valued at about $200 per pound, or $12.50 per ounce. Needless to say, this 'pot' was terrible, either that or the feds estimating the value of cannabis are really bad at their job.
It seems that despite America's legal cannabis market taking a bite out of Cartel profits, there is still plenty of cannabis crossing the border. As more and more states jump on board with the legalization of recreational marijuana, these shipments will become fewer and fewer. Or we can just wait for the wall…
Comments