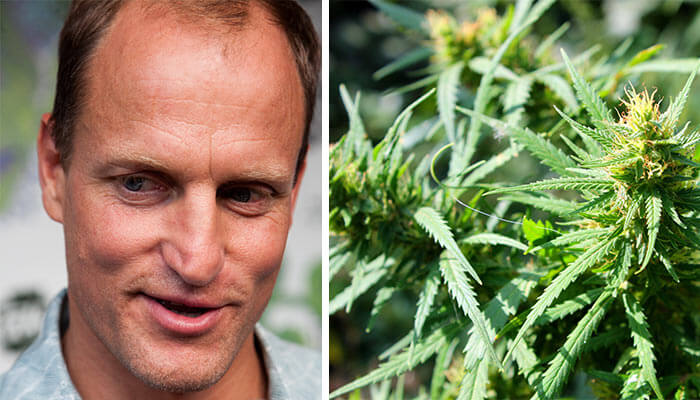 Medical marijuana has been legal in Hawaii for about 15 years now, however the law stated that cannabis facilities were prohibited. This forced Hawaiian medical marijuana patients to cultivate their own, or to get it from a licensed caregiver. Last year lawmakers made it possible for retail locations to open in Hawaii.
Woody Harrelson, Pot Shop Proprietor Hopeful
There are 60 applicants who want to open medical marijuana dispensaries in Hawaii, only 8 will be selected to legally sell cannabis in Hawaii though. One of the 60 applicants is one of Hollywood's most recognizable marijuana advocates, Woody Harrelson.
Woody's business, Simple Organic Living, is hoping to be one of the lucky few to be permitted to sell cannabis. If selected, he will be able to open two production facilities and two retail locations. The dispensaries are set to open in July, successful applicants will be notified around April.
This won't be the first time Woody Harrelson has dabbled in growing the devils lettuce. Almost 20 years ago Woody was protesting Kentucky's inability to distinguish between a hemp plant and a marijuana plant. He planted 4 hemp seeds in a local Kentucky field and was promptly arrested. Over the next 4 years Woody Harrelson fought a misdemeanor possession charge in court. Eventually a jury acquitted him of the charge, however if he was found guilty he would've spent the next year in jail.
Hopefully Woody Harrelson will be one of the lucky few applicants to receive approval to open up retail medical marijuana locations in Hawaii. And hopefully he lets us know if he needs a hand, after all, operating a dispensary in Hawaii sounds like paradise.
Comments