*We are paid when you purchase items from the links below. This helps support the site and allows us to keep bringing you the very best cannabis-content on the web. Appreciate your support. T. Bud.
Best Stoner Gifts of 2015
Want to get something special for the stoner in your life? Here is the ultimate stoner gift guide, filled with the dopest items that every toker would love!
Monthly Pot Box Surprise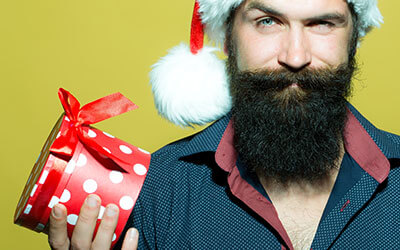 If you aren't sure what to get for the cannaseur in your life, order them a pot box! There are plenty of different subscription boxes to choose from, all filled with stoner goodies that are sure to please.
Don't let the 'subscription' part worry you, purchase just 1 month or subscribe for multiple boxes, depending on how special your stoner is to you.
Purple Kush Pillowcase
Almost everyone who has ever picked up a big bag of weed thinks the same thing, "It's so wonderful I want to sleep with it!" With this purple kush pillowcase (with a hidden stash-spot) you can make that dream a reality; without squishing all your bud!

Raw Rolling Tray Combo

Does your special someone love to roll? Then chances are they are a RAW fanatic! Get them the ultimate RAW rolling experience with this rolling tray combo pack. Everything you need to roll the perfect doob in style.
Travel Bubbler for Dabs & Flower
The dual purpose travel bubbler is a great gift for any stoner. It comes with a regular bowl as well as a nail for the dabbers. Guaranteed to be a welcome addition to any tokers glass collection.
Use this coupon code for an extra 10% off your order: CHILLBUD10
Portable E-Nail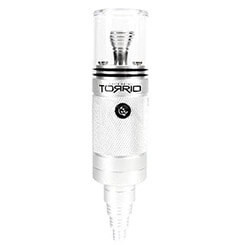 One of the greatest gifts you could get the dabber in your life, is an e-nail. Get your nail to the perfect temperature without the use of a blow-torch. You can even charge this nail up and dab on the go, no need to be plugged in.
Use this coupon code for an extra 10% off your order: CHILLBUD10
THC Molecule Vinyl Sticker

A great way to profess your love of Mary Jane without slapping a giant pot leaf on your laptop. Onlookers will either be baffled, or throwing you some serious high-fives and head nods.
Vacuum Sealed Stash Jar

Keeping a tight lid on your stash is important, this vacuum sealed stash jar does just that! Keep your buds bud smelling and tasting as fresh as it did on pick-up day. Plus it looks classy AF!
THC Molecule 14k Gold Necklace

For the ganja girl in your life, profess your love for her and Mary Jane with this custom made THC molecule gold necklace. It's so simple and elegant, even non-tokers will love it.
HERB Cooking with Cannabis Book

The perfect gift for the stoner who loves to cook, or not, it makes a great coffee table book too. Learn the basics of cooking with cannabis and try out some of the amazing recipes inside the ultimate cannabis cookbook.
Roll It, Lick It, Smoke It T-shirt

Because who doesn't need another dope T-shirt?
Couples Matching Weed T-shirts

Forget the promise rings or matching BFF bracelets, these matching weed t-shirts will be the envy of every stoner couple you meet.
RAW Clipper Lighters

The Clipper lighter phenomenon has swept the cannabis community by storm. Get your significant someone a pack of the dopest lighters available.
Debowler Ashtray

No more banging your pipe to get the ash out, the Debowler is a genius ashtray made specifically for tokers. It makes a great stocking stuffer and impromptu gift for the pipe-person in your life.
Albert Einstein Smoking T-shirt
Comments