Several new opponents to Arizona's recreational cannabis initiative have stepped forward, just weeks before the state is set to vote on the measure that would allow for the legal use of the substance statewide.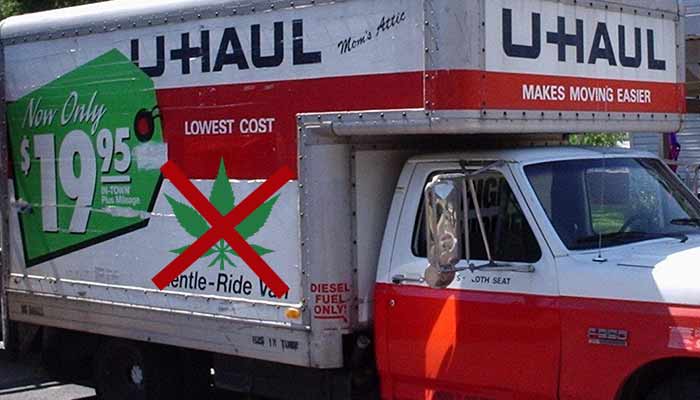 Arizona Gov. Doug Ducey and U-Haul International Inc. made clear this week their opposition to Prop. 205, which would allow for the private use and possession of up to 1 ounce of cannabis by those over the age of 21.
In a campaign email sent Tuesday, Ducey expressed opposition to the legalization initiative, saying that he was made wary by many of the issues facing Colorado. Colorado is one of the four states in the United States to allow for recreational cannabis use.
Ducey also pinned many of the state's problems on drug use, problems that he said would not be made better through cannabis legalization.
"I don't know how we make ourselves a stronger state or a better place through this initiative… Almost everything outside of our economy and education that I have to do deal with in this state has a common culprit of drug abuse and addiction."
While not having commented on the initiative directly, U-Haul has been active in attempting to kill the initiative. The Phoenix-based company donated $10,000 to Arizonans for Responsible Drug Policy (ARDP), which is the main driver of opposition to the measure.
ARDP appears to need the support: The Campaign to Regulate Marijuana Like Alcohol, which is the primary group driving support for the measure, appears to have outraised their opposition by almost double.
The ballot initiative is also opposed by other business and conservative interest groups. Among the more prominent institutions are the Arizona Chamber of Commerce & Industry, the Arizona Republican Party and the Center for Arizona Drug Policy, which have expressed doubts about increased injuries in the workplace and failed drug tests if recreational cannabis is legalized.
Arizonans appear more divided on the issue. Polling indicates that voters are split down the middle: One recent poll found 44 percent of likely voters favoring legalization, while 45 percent did not.
The bill facing voters next month is thus far less clear regarding other cannabis products — including vaporizers and edibles — which would fall under the jurisdiction of a to-be-created Department of Marijuana Licenses and Control.
Comments