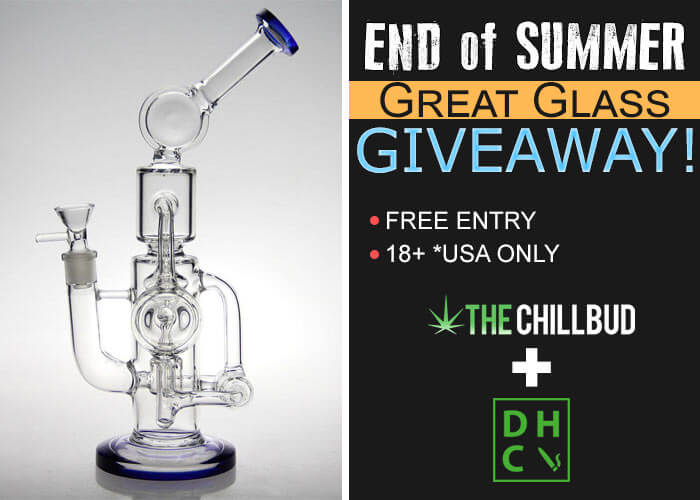 Winter is coming.
We teamed up with our friends at Dollar High Club to end the summer with a BANG. We're also celebrating the release of Septembers Dollar High Club / The Chill Bud monthly subscription box. *More information below.
End of Summer Great Glass Giveaway
End of Summer Great Glass Giveaway

The Chill Bud + Dollar High Club September Box
After reviewing the industries best (and worst) monthly subscription boxes, we decided it was about time to be the change we wanted to see in the world. This is how we got partnered up with one of our absolute favorite subscription box companies; The Dollar High Club. After some pretty serious collaborative effort, we came out with (what we think is) the best monthly box ever!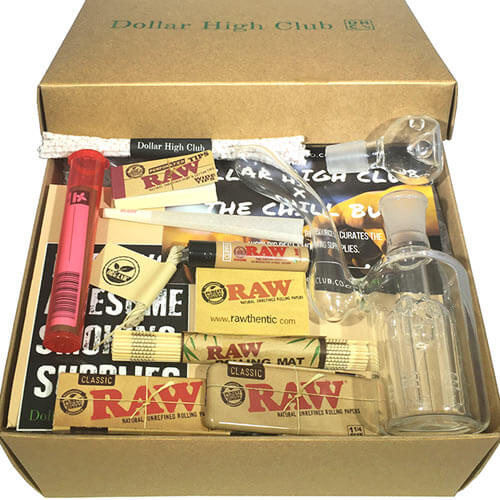 What to expect:
The bubbler found in the September DHC box is unlike any other. Generally for the $30 price tag you expect a cheap piece of glass that's lucky to make it through to the end of a session without cracking. We went the extra mile to ensure we included a piece of glass that people would be proud to add to their collection for years to come. The glass is thick, the piece is heavy, and most importantly it rips! To top it all off, we filled the rest of the box with some of our favorite RAW products. At The Chill Bud, we use RAW almost exclusively and we wanted our collaborative box to reflect that.
What Now?
Celebrate with us and enter to win the End of Summer Great Glass Giveaway. It's totally free!
Order yourself a September Dollar High Club box. (Coupon Code: CHILL)
Chill. Enjoy.
Comments