Cannabidiol (CBD) is a core component of the booming cannabis industry due to its plethora of health benefits without the mind altering effects associated with cannabis.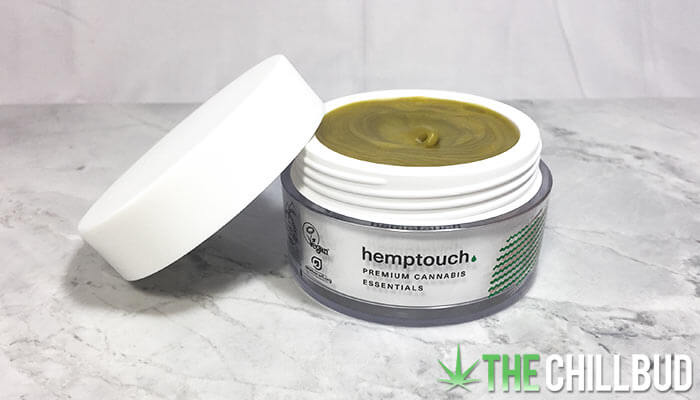 Hemptouch is a European company that has employed the healing power of CBD in a number of products, from skin creams to CBD sprays and oils. We got our hands on a few of their products to try out and it's clear to see why so many people are turning to CBD to cure what ails them.
Hemptouch CBD Skin Balm
The therapeutic CBD skin balm from Hemptouch uses a mango butter & shea butter base along with a high concentration of CBD.
There aren't any harsh fragrances which makes it great for daily use, even if you have sensitive skin. Because the skin balm doesn't have any fragrances it does have a bit of a musty, vegetal odor that isn't the most appealing, but it's quite mild so I didn't have an issue with it.
The cream is a rich amber color and sets up quite solid in room temperature. Once you work a bit of the cream between your fingers it melts immediately and absorbs into the skin very quickly.
After using the cream on a couple of dry, problem spots on my skin for the past week and a half I've noticed a difference for sure. The redness and irritation has subsided quite dramatically, my skin is notably softer and healthier looking.
Hemptouch's therapeutic CBD skin balm costs ~$39 USD for a 50 ml jar.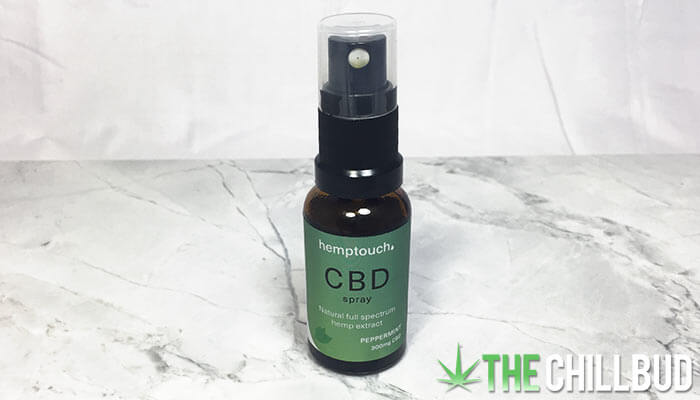 Hemptouch CBD Spray
A full spectrum hemp spray containing 2mg of CBD per spray, each bottle contains ~150 sprays total. I thoroughly enjoyed the peppermint flavor of the Hemptouch CBD spray, it had a pleasant flavor without the burn I've come to expect from anything peppermint flavored.
The CBD spray is a great option for those who need a small dose of CBD throughout the day. Unlike some other CBD sublingual oils / sprays, this one actually tastes quite nice. The delivery method is fast and simple, no mess and no guessing how many drops you need to take.
Hemptouch CBD sprays come in 4 different flavors, Chocolate, Coconut, Orange and Peppermint. Each 20 ml bottle costs ~$26 USD.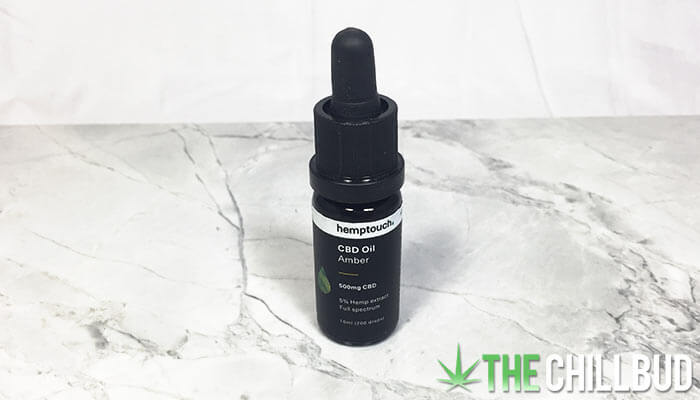 Hemptouch CBD Oil
The classic CBD oil from Hemptouch comes in a few different potencies, from 300 mg of CBD to 1500 mg. This Amber oil has no flavoring or scent, so as you might imagine it's quite vegetal, similar to chewing on some hay. Personally I don't like the flavor whatsoever, but if you view the oil as a medicine and not a treat it's more than bearable.
Just like other Hemptouch products, the Amber CBD oil has a minimal ingredient list which we love to see. It's simply a combination of olive oil, hemp extract and hemp cannabidiol.
Depending on the dosage you're looking for the Amber CBD Oil from Hemptouch costs between ~$28 USD and ~$110 USD for a 10 ml bottle. There are slight discounts available if you purchase 2 at a time.
Buy Hemptouch Products Here: Hemptouch.com
Comments