The Zeus ARC S Hub is the complete package for anyone interested in starting their journey into the magnificent world of vaporizing. Zeus makes fantastic products that are very user friendly and extremely well built. This new "Hub" package gives users an all-in-one stash spot for their vaporizer, included arc pods, the grinding / loading tool (Zeus Xtruder) as well as a debowler style ashtray. A really great product for first timers as it includes every item you'll need to get started.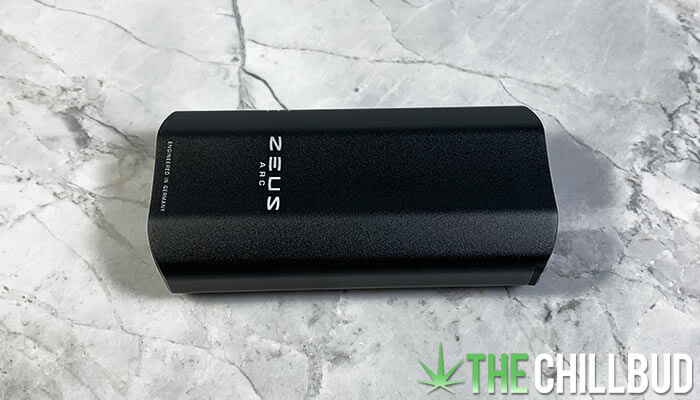 Zeus ARC S Review
All of these ARC goodies in one convenient hard-plastic storage case might make you think that it'll be a significant investment. The entire Zeus ARC S Hub package costs $159.99 USD, coming in much cheaper than we would have thought at first glance. So let's take a look at everything you get for the price.
Found in the box:
Zeus ARC S vaporizer
Zeus Xtruder
3x ARC Pod packages (5 pods each)
Poker stick
USB charging cable
Storage case / debowler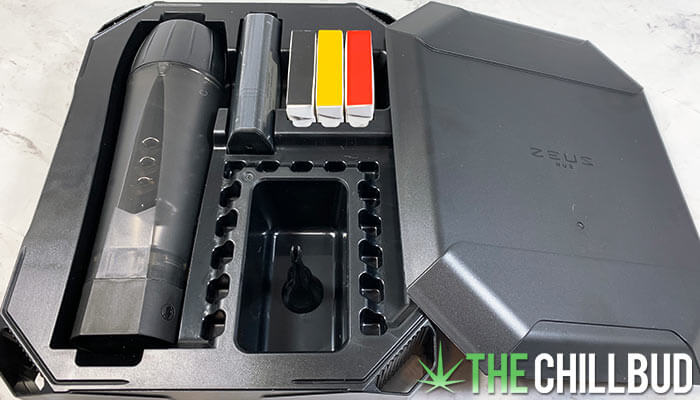 The very first thing you'll notice when you open the package up is the GIANT Xtruder that takes up almost half the Hub's case. It is a device designed to work with the ARC pods specifically, both processing / grinding herb while simultaneously loading the pods to the perfect level in a matter of seconds. It can be purchased separately if you don't buy the Hub kit for $34.99 USD.
Next you'll find the ARC S vaporizer itself. A very sleek box-type vaporizer with a hard anodized aluminum body which gives it a solid and durable feel. Zeus really knows what they're doing when it comes to making a vaporizer that feels good to hold. You want something solid, with a bit of heft and no rattling parts that cheapen the experience.
Say goodbye to regular vaporizer maintenance as the oven itself never has to be cleaned thanks to the ARC Pods. They completely contain the herb so there's no mess to clean up. Once a pod has reached the end of its life you can order another batch separately (3 packs of 5 for $15.99) or simply clean the pod and extend its life indefinitely. You will need to regularly clean the mouthpiece however.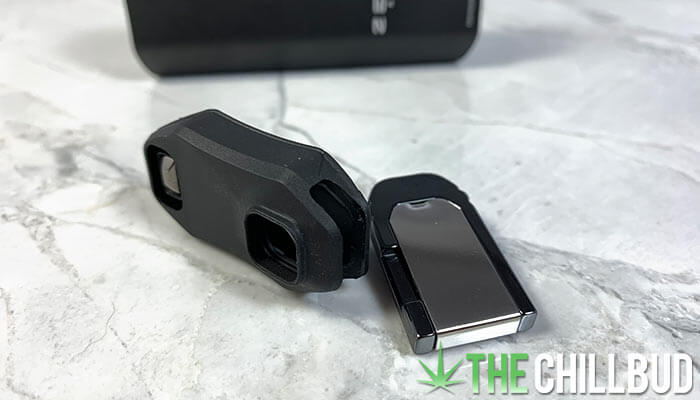 There are three pre-set temperature settings that you can cycle through, 205° C, 215° C and 225° C. The ARC displays the current heat setting as well as device status through 3 horizontal light strips on the side of the vaporizer. While it doesn't have complete temperature control or a fancy LCD display it most certainly gets the job done and takes the guesswork away which can be a boon for new users.
Let's talk vapor quality, after all it's the single most important factor when discussing any vaporizer. To put it simply, the ARC S provides great vapor quality and there is no learning curve to getting the most out of your vaporizer. The Xtruder ensures optimally filled pods and the even heat distribution makes for a robust and full vapor pull each and every use.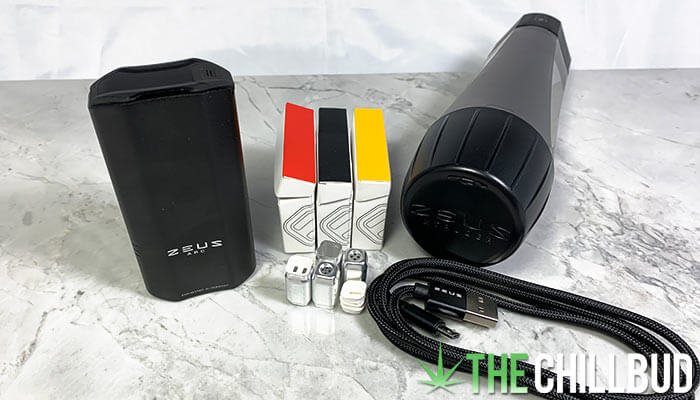 One drawback to the ARC S bleeds into the quality of the vapor as well as the comfort of the vaporizing experience. It gets quite hot. When using the ARC on the highest temperature setting the area around the mouthpiece starts to get uncomfortably warm. The vapor itself also gets quite warm, making powerful draws ill advised.
A quality of life feature was the source of another gripe I had with the ARC S. Like many other vaporizers out there, it has an auto-shut down feature as well as an "idle" mode. Generally these features work just fine and aren't really worth mentioning. In the case of the ARC S, I found the out of the box setting kind of a nuisance when having a leisurely vape session. The device would go into idle mode after a short time, meaning I was constantly having to re-heat the oven between pulls if I was too slow. What was meant to be a helpful feature turned into a mild nuisance because I like to set the device down for a moment between hauls.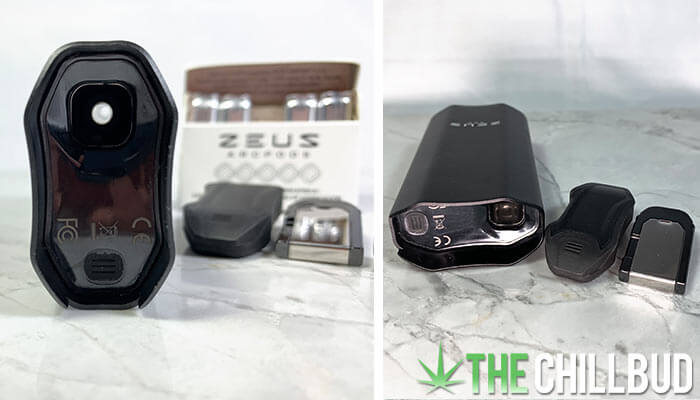 The Zeus ARC S seems to be tailored to individual vape sessions. If you start passing it around you'll find the heat issue really ramps up quickly. For personal use though it is very manageable and not much of an issue.
Having the ARC Pods is a really unique experience, they're not the first company to try a pod system, but they're the first that I've used that I would actually use again. It allows you to pre-load a large number of pods in a short amount of time which makes it very convenient for on-the-go use. Additionally you can have a variety of different strains pre-loaded and ready to go.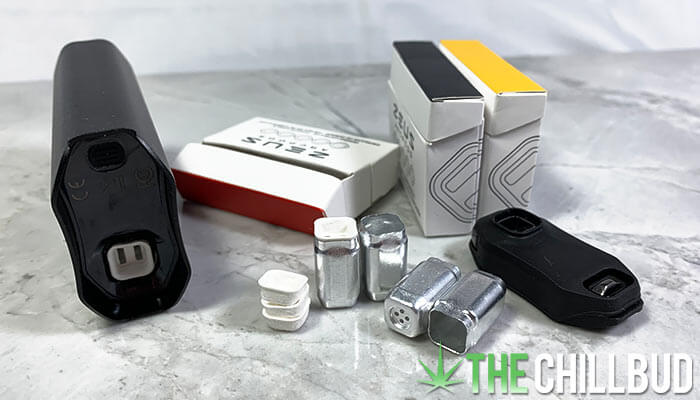 In summation, the Zeus ARC S Hub is a fantastic product for anyone looking for an all-in-one package that doesn't sacrifice quality for convenience. Zeus made yet another high quality product for a very fair price and it would make a great addition to anyone's arsenal.
Shop Zeus vaporizers Here: Tvape.com
Comments