Vaporizer cartridges come in all shapes and sizes, making it pretty damn convenient to have a portable vape mod that fits virtually all of them. The Yocan Uni allows users to dial in the right height and width to perfectly fit any 510 vape cartridge. It may not have all the bells and whistles that some vape mods have, but the ease of use and low price point (just $39.99) make this thing a winner.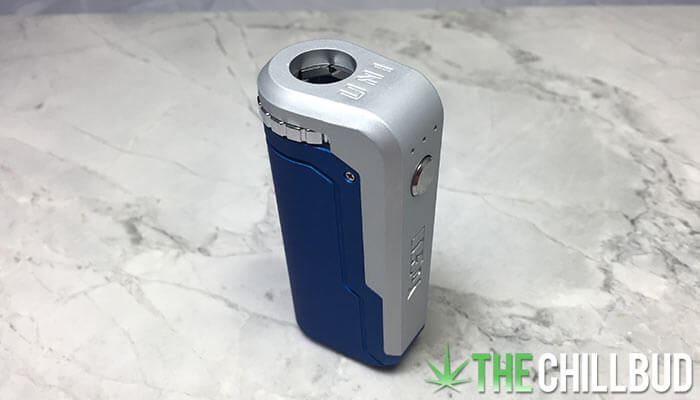 Yocan Uni Review
The Uni has 3 pre-set heat options to choose from, giving users some freedom to tailor their experience. It's not quite the same as setting the exact voltage you're wanting, but it does the job.
Found in the box:
Yocan Uni
Magnetic 510 thread adapter
USB charger
A 650 mAh battery gives you plenty of use between charges, and you can charge the Uni to full in under an hour. You won't have to deal with much downtime with this vape mod which is very important, especially if it's your only mod. If you're in a pinch it also has pass-through charging, meaning you can plug it in and use it at the same time.
The thing that really sets the Uni apart is the adjustable shutter that secures your vape cartridge regardless of the size (up to 12mm). Setting the width is as easy as placing the cartridge in the mod and turning the dial until it's secure. Once set you won't need to worry about it jiggling around or falling out.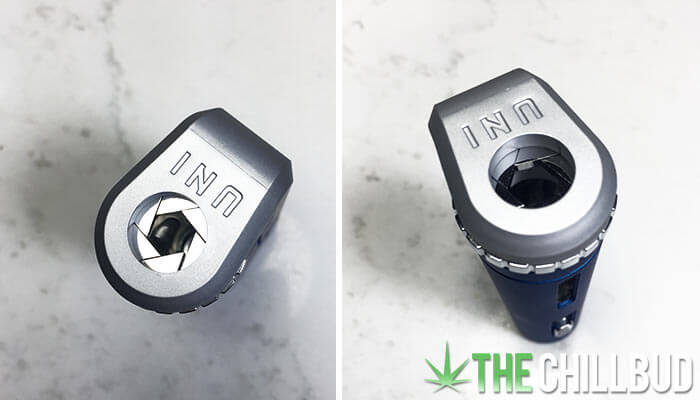 In the box you'll find a magnetic 510 thread adapter to make loading cartridges as simple as possible. A window in the device itself lets you monitor the cartridge level.
The only drawbacks I could come up with for the Yocan Uni are the fact that there isn't a battery level indicator, and you only get the 3 voltage settings. But again, at the price point you can't really expect much more than the Uni offers.
Get yours here: YocanVaporizer.com
Comments