Tvape came in clutch once again with the Utillian 5, a fantastic wax vaporizer that's built like a truck and performs like a European sports car. You won't see any bells and whistles, but it has a sleek and sexy aesthetic, it's dead simple to use and it hits like a champion!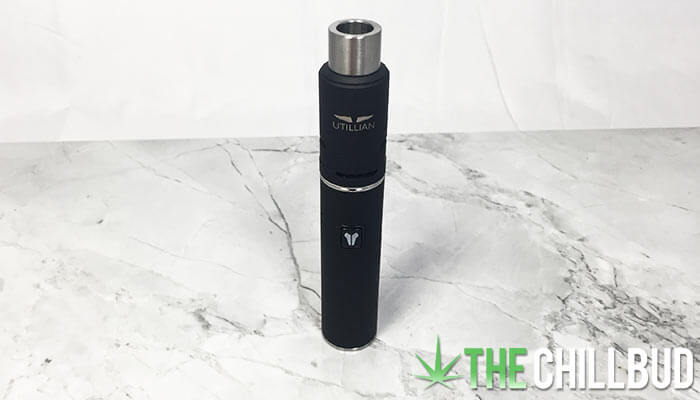 Utillian 5 Review
The Utillian 5 wax vaporizer is a fairly standard high capacity wax pen. It costs $89.99 which is pretty standard, but it really does feel like a higher quality wax pen than most we've seen. The matte black exterior, solid construction and high quality coils all make this a great buy if you're looking for a wax vape.
Found in the box:
Utillian 5 vape pen

Twisted kanthal coil

Triple titanium coil

2 spare O-rings

Packing tool

Micro USB charging cable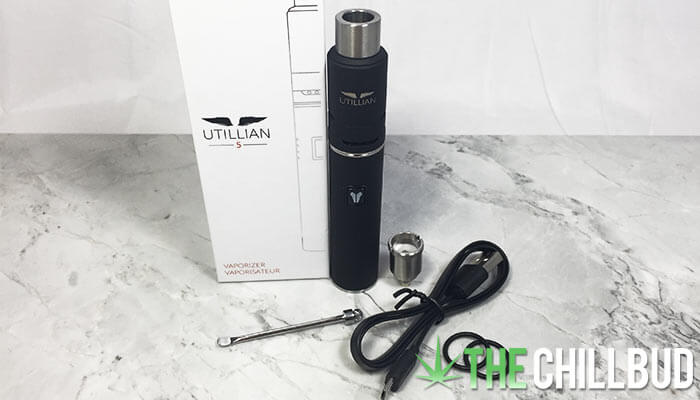 Some key features of the '5' are the 4 pre-set voltage settings you have to choose from. The lower settings offer amazing flavorful vapor pulls that are easy on the lungs. The higher you go the more robust the vapor clouds become. Between the 4 settings you're sure to find the one that works best for you. You can also tailor your experience even further with the carb collar. Simply twist the band to reveal or cover up to 4 fresh air intakes.
Utillian made the 5 very easy to use, it has one button and it's quite intuitive. Cycle through the different temperature settings with a quick double click, and heat the coil up by holding the button down for a desired length of time.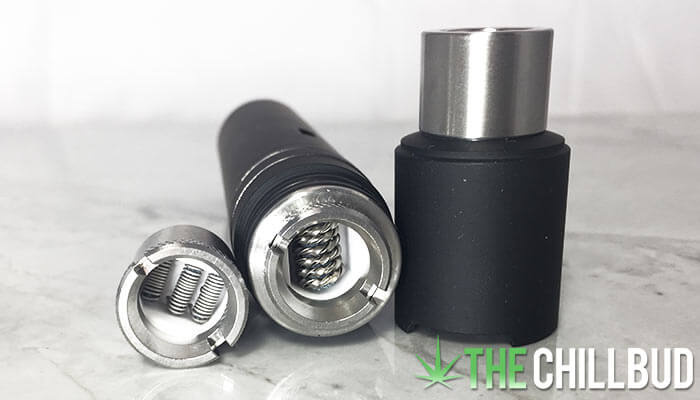 Hauling on a vape pen can be a bit scary if you're using a high temperature and the wax is popping and splattering. The Utillian 5 has a simple but effective splash guard to ensure the safety and comfort of your tongue and lips regardless of how vigorously you inhale.
Build quality is one of the most outstanding features of the Utillian 5 in our humble opinion. From the matte black stainless steel body (also comes in gold) to the tight fitting press-fit components and of course the coils themselves. Everything feels extremely high quality and durable, plus it hauls like champ!
After thoroughly testing out the Utillian 5 I would happily recommend it to anyone looking for a wax vaporizer. It's affordable, durable, intuitive, portable and she rips!
Get yours here: TVape.com
Comments