It's our pleasure to check out one of Utillian's latest releases and review it for your benefit. The Utillian 5 vaporizer is a classic coil vaporizer meant for waxes and extracts. Very straight forward design, fair price and sturdy build quality are all characteristics we've come to expect from Utillian and this latest model is no exception.
Big thanks to TVape for sending us the vaporizer to review and promoting the benefits of vaporizing over smoking.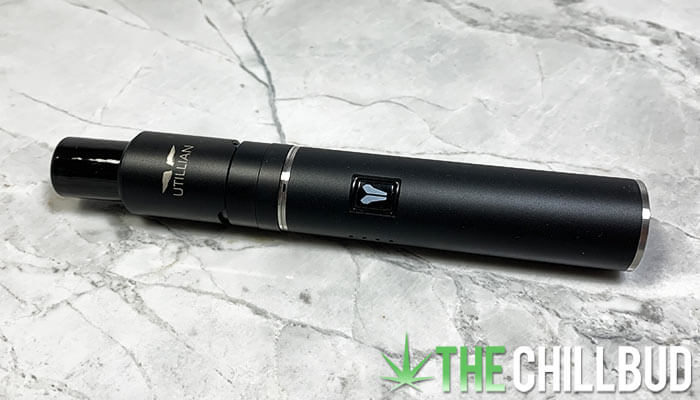 Utillian 5 V3 Review
In this review we are showcasing the Utillian 5 V3 wax pen, in addition to the optional glass bubbler attachment that was made to work with the Utillian 5 (also compatible with a myriad of other portable vaporizers). The vaporizer itself costs $89.99 USD, the bubbler portion is an additional $39.99 USD.
Found in the box:
Utillian 5 V3
Twisted Kanthal Coil
Triple Titanium Coil
USB Charger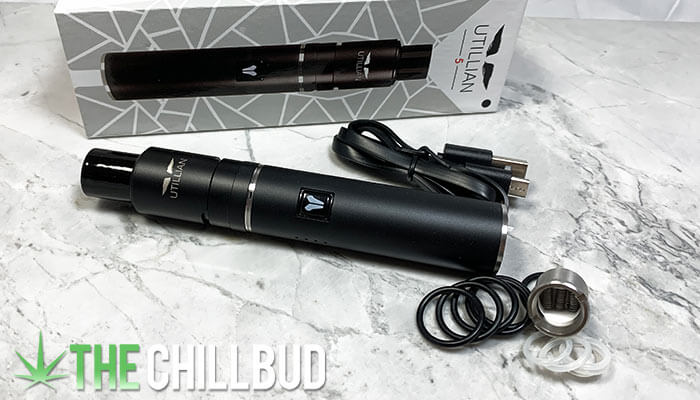 Utillian glass bubbler:
Comes with 3 specialised rubber adapters to fit an assortment of different vaporizers.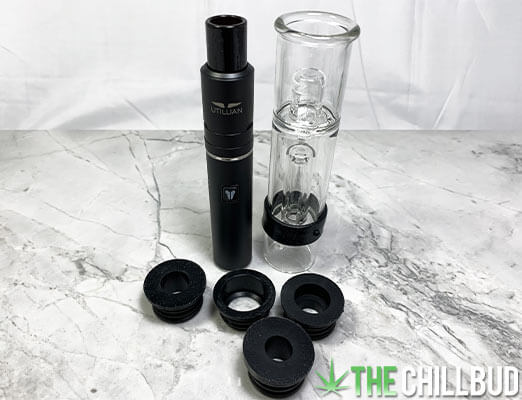 The Utillian 5 V3 is a pleasure to use, it doesn't have many fancy bells and whistles, but it's a straightforward hauler that gets the job done. That being said, there are some quality of life features that make using it a pleasure.
Easily swap out the coil you prefer with a simple thumb-screw design. Dial in the right amount of fresh air intake with an adjustable collar. Choose between 4 pre-set voltage settings for the perfect temperature, coupled with a 1500 mAh battery for plenty of uses per charge.
Personally I really enjoyed using the kanthal coil, it allowed me to load a smaller amount of concentrate and still have an enjoyable pull. It's more than capable of handling a full oven and delivering amazing hits. Or opt for the triple titanium coil for maximum surface area and the hardest hitting hauls you could hope for from a wax pen.
A great wax pen should be able to provide low temp, flavorful pulls as well as higher temp, face melting clouds. It should have a robust battery that lasts long enough that you'll forget the last time you charged it. Simple to use and nice to look at are bonuses as well. The Utillian 5 V3 checks all of these boxes, and does so at a fantastic price point. Highly recommend.
Shop for your Utillian Vaporizer here: Tvape.com
Comments