We couldn't be more excited to review The Weekend Box's New Year, New You CBD Only box. It contains a carefully curated selection of CBD (cannabidiol) products ranging from designer chocolates to CBD infused bath salt.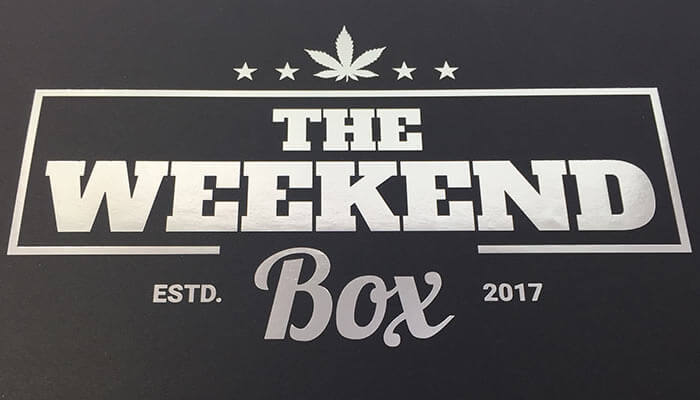 The Weekend Box Review
This isn't your average monthly subscription box, it's a luxurious blend of top quality products delivered to your door each month. The Weekend Box costs $99.99 USD as a one-time purchase, or you can save 20% by subscribing for multiple months. January's "New Year, New You" box contains products from: Bella, Caviar Gold, Glacé and Select Oil.
CBD Only Stash List
Select Oil CBD pen (peppermint)

Bella "You're the Bomb" bath bomb

Caviar Gold Cavi Tea

Bella Crema Elegante body whip

Pack of 3 Glacé chocolate bonbons

Jar of Bella "Stress Dissolve" bath salts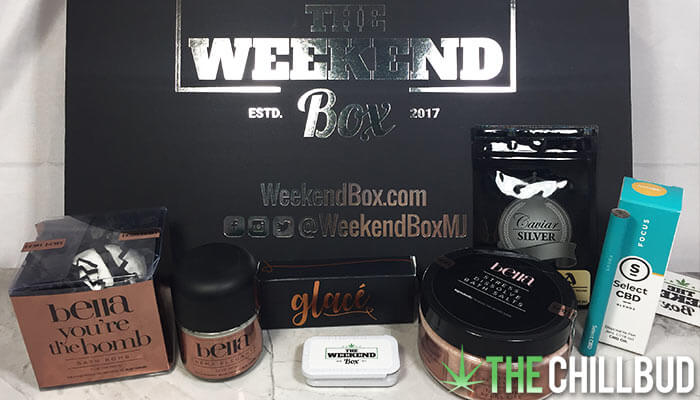 With most subscription boxes there's usually one item that brings most of the value to the box, generally the glass piece. This box doesn't have any of those sort of items, and each and every product brings value, making the Weekend Box an exciting and super fun box to open.
I really loved the CBD pen from Select Oil. Its refreshing peppermint flavor lends itself well to the effects / benefits of CBD. I've found myself picking up the pen during my morning coffee for a perfect pair of relaxation and invigoration to start my day.
I'm a tea junky through and through. Not a day goes by that I don't consume at least one cup of tea, generally many more. So to have a tea included from Cavi Tea with the added benefits of CBD was a thrill for me! I'm definitely going to be stocking up on these.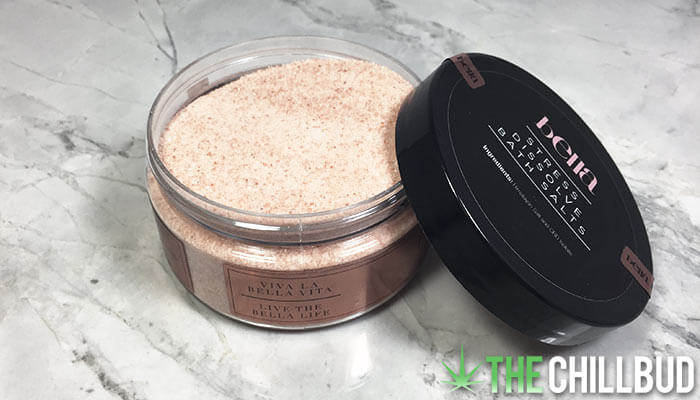 While the bath bomb / salt and body whip aren't necessarily geared towards consumers like myself, they are still a welcome addition. For those who enjoy taking baths and want the added relaxation benefit of the CBD infused bath salts or bath bomb, this is a wonderful box for you! I have no doubt you'll be picking up more once you burn through the ones supplied in the box.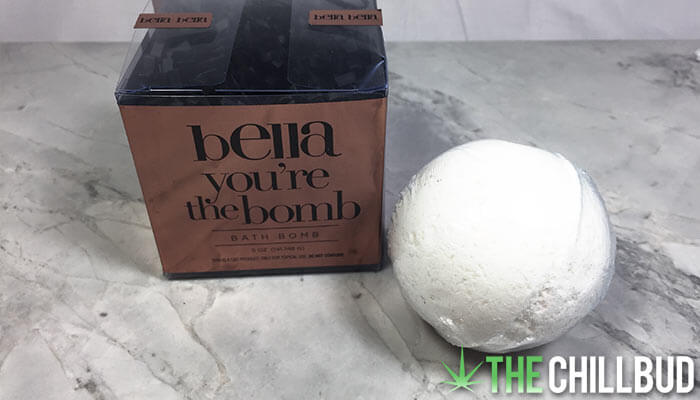 Now let's talk about the Glacé chocolate bonbons with CBD. They are F**king delicious! Wonderfully smooth and decadent, these rich chocolates will occupy your thoughts well after they're gone. My only problem with them is that there are only 3, I could use a case of these puppies!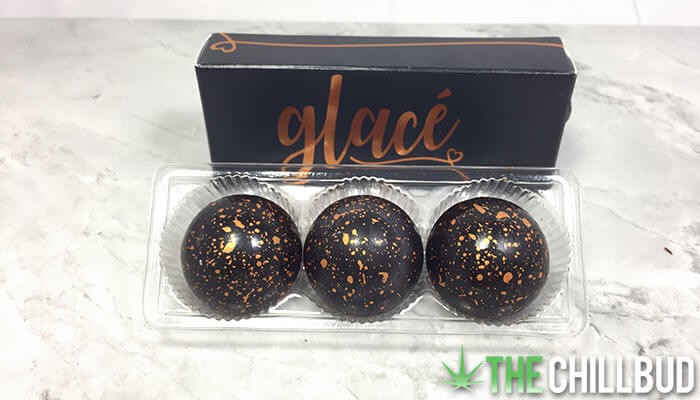 Overall the Weekend Box is rather pricey when purchasing it as a one time box ($99.99). In my mind it would make a great gift for anyone looking for the benefits of CBD. It's also a good way to try out a number of different products, but once I found what I loved out of each box I'd probably purchase the products on their own afterwards. That being said, I can't wait to see what future Weekend Boxes have in store! I've already found a number of amazing products in this box, and I'm sure they will continue to curate the very best products available on the market. Taking the guesswork out of searching for top quality CBD products and giving you a great variety of items to try out.
Get yours here: WeekendBoxCBD.com
Comments