The Vmax Starry 3.0 vaporizer packs all the features you'd hope to see in a top quality vape into a sleek and extremely affordable package. Generally I have to temper my expectations when reviewing vaporizers under a certain price threshold. The Starry really went above and beyond, I would never have guessed it was so cheap!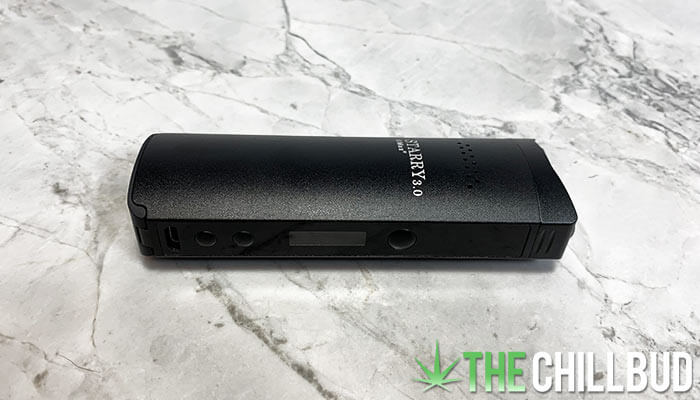 Vmax Starry 3.0 Review
A full oled display for precise temperature control and battery life monitoring, a removable / rechargeable 18650 battery and quick heat up time are a few of the stand out features of the Vmax Starry 3.0. The most stand out feature however would have to be the price tag, at a mere $59.99 USD it gives you a whole lot of bang for your buck.
Found in the box:
Starry 3.0 Vaporizer
Cleaning set
5 Extra Screens
2 Spare mouthpiece o-rings
2 Mouthpiece caps
Concentrate pad
USB charging cable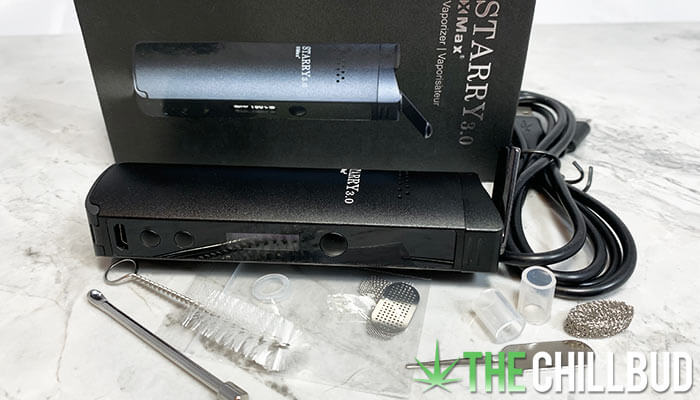 Precise temperature control coupled with a digital display have become must-haves in my book when shopping for a vaporizer. Usually these features are reserved for the higher priced vaporizer models, but more and more affordable options are offering it. I really would not have expected a $60 vape to include these features, but the Starry 3.0 does, and it doesn't stop there!
A full ceramic oven as well as ceramic mouthpiece ensure tasty vapor. The magnetic lid allows quick and easy access to the oven as well as a snug fit so you don't make a mess toting it around in your pocket. The mouthpiece does get a bit warm to the touch after an extended session, so you'll want to be mindful.
The vapor quality from the Starry is quite good. You won't want to pack the herb in the oven too tightly as the heat distribution isn't perfect, but a quick stir halfway through the session will do the trick. Heat-up time of ~30 seconds and haptic feedback to let you know when the device has reached temperature plus a convenient 5 minute auto-shut off timer all you have to do is press go and enjoy.
Overall the build quality is quite nice. Everything fits together well and feels very sturdy. The one exception is the latch for the battery compartment at the bottom of the vaporizer can be a bit finicky to close. But unless you're swapping out batteries often, you'll probably never need to open this latch in the first place.
So to recap. For $59 USD you get a full digital display for precise temperature control, battery life indicator and auto-shut off timer. A full ceramic oven / mouthpiece. Haptic feedback and ultra-quick heat-up time. All packed into a very portable and well-built body. Very impressive! I'd certainly recommend it to anyone looking for a feature-rich vaporizer on a budget.
Get yours here: Tvape.com
Comments