Lazarus Naturals offers a whole line of CBD infused products, including their extremely popular fractionated coconut oil CBD tincture. They offer a variety of different flavors as well as two potency options. We are going to take a look at their high potency (50 mg CBD per ml) blood orange cannabidiol tincture.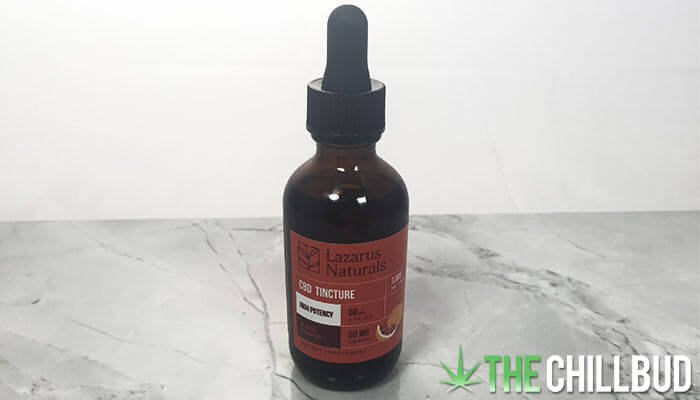 Lazarus Naturals CBD Tincture Review
Any time I'm looking for a dietary supplement I make sure to pay extra attention to the ingredients list. So naturally it was the first thing I did when I got my bottle of Lazarus Naturals CBD Tincture. It was a pleasant surprise to see just a few key ingredients; Fractionated Coconut Oil, CBD Isolate and Naturally Derived Blood Orange Extract.
Manufactured in the USA, you can rest assured that these products are produced under strict quality standards and regulations. Above and beyond that, Lazarus Naturals prides themselves on using natural ingredients in their highest quality forms.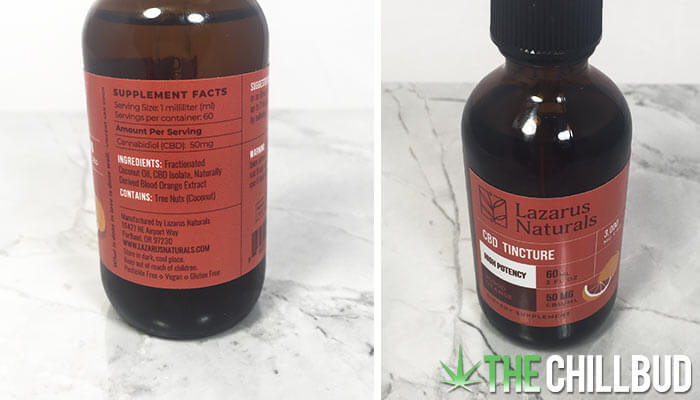 Benefits of CBD
Cannabidiol already has a myriad of known health benefits, with more coming to light as research continues to progress.
Many people use CBD for its pain relieving benefits, it's even reported to be more effective in alleviating intractable pathologic pain syndromes than opioids. Cannabidiol also has antioxidant benefits, anti-cancer and anti-tumor properties.
Get a more complete review of the health benefits of Cannabidiol.
CBD is widely accepted in the medical world due to its huge range of health benefits without the intoxicating effects normally associated with cannabis. Making it a great option for quick and effective pain relief, anxiety relief and much more.
Cannabidiol Tincture Benefits
You can get your dose of CBD in a variety of different ways; including vaporizing it, smoking it, taking it as a capsule, using it topically or ingesting it in the form of a tincture.
Choosing a tincture allows users to more accurately track dosages and it doesn't come with the stigma attached to smoking or vaporizing. Lazarus Naturals tinctures come with an eyedropper that has milliliters clearly marked for fool-proof dosing.
Users can mix the tincture into their diet, or simply place a few drops under their tongue for quick relief. The delicious and natural flavors that Lazarus Naturals provides makes medicating using their tincture a delight, it's actually something you'll look forward to.
Get your CBD Tincture here: LazarusNaturals.com
Comments