iHit Coupon Code 15% Off:
iHit247
I first came across the iHit phone case when I was searching around for the coolest stoner gadgets. We featured the last generation of the case, since then it has only gotten better.
iHit recently sent me one of their latest iPhone 6 stash cases to review, and I was very excited to try it out. Generally I don't put a case on my phone, but this case might be the exception when I am in the mood for a hike and a doob.
iHit Review
This phone case provides a sliding stash-spot for cigarettes, joints or papers, holding up to 5 cigarettes. It is quite affordable, coming in cheaper than many phone cases offered in store, and yes, it does the job.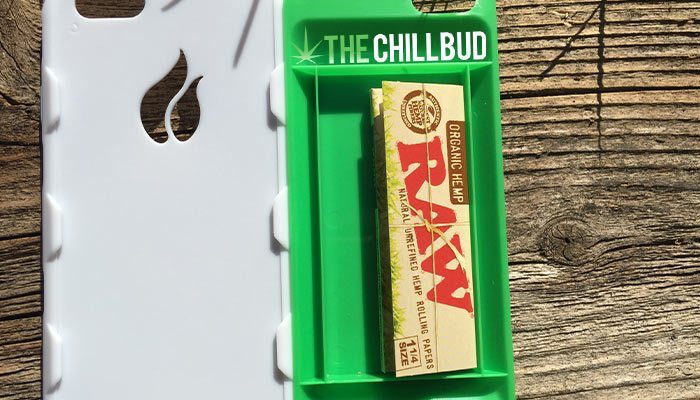 During the review process I didn't test how well it protected my phone, though I am sure it would do a fine job. Instead I focused on the convenience, feel and aesthetics of the case, mostly because I didn't want to have to buy a new phone.
Pros:
Affordability. While $29.99 doesn't seem super cheap, it isn't a price gouge, which is far too common in novelty products like this. Thirty bucks is a fair price for any phone case, a bargain considering the added value of the sliding stash spot.
The iHit case feels great. Honestly I was a bit worried about how the case would feel in my hand and pocket. The bulbous stash area resembles a turtle shell, but it remains sleek enough to comfortably fit in your hand or pocket.
The biggest pro for me is the fact that I can effortlessly (and safely) carry a few joints without worrying about them breaking apart during my travels. I love to go for bike rides and smoke joints, generally I have to put the joint in an empty pen or tin so it doesn't get mangled in my pocket. Because I always have my phone on me anyway, this case is a much more convenient option, perfect for bike rides or hiking.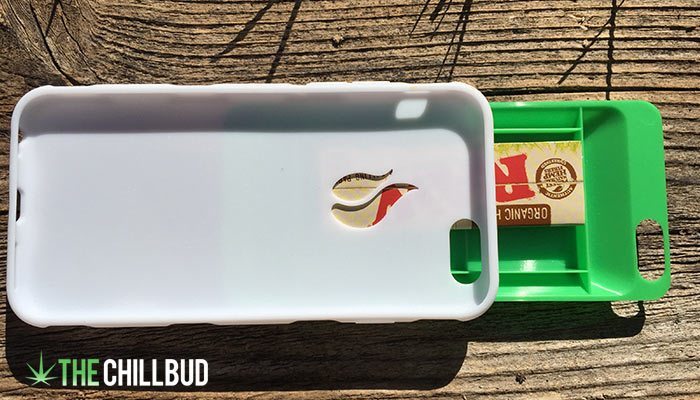 Cons:
The case is rather conspicuous. If someone was searching, it wouldn't take them long to figure out there is a stash spot in this case.
Seeing as this is a phone case marketed toward smokers, it would be really awesome to see an upgraded version with a heat coil. There are already phone cases that offer a coil to light your cigarette or joint, but having both a stash and lighter equipped would make this a perfect all-in-one stoner phone case. This wasn't what it was meant for though, so it's hard to say it's a con.
Final Thoughts
If you want a safe place to carry around a few smokeables while you protect your phone, this is a fantastic option. It won't cost you and arm and a leg, and will quickly pay for itself by preventing broken joints from littering your pockets.
The iHit case isn't revolutionary, but it is clever. I will certainly be using it whenever I have a hankering for a dooby-adventure.
iHit Coupon Code 15% Off:
iHit247
Get Yours Here: TheiHit.com
Comments