For those of you that prioritize portability and subtlety when choosing a new vaporizer, the G Pen Dash may be right up your alley! G Pen is a titan in the vaporizer market and is well known for offering sleek portable vaporizer designs for affordable prices. Naturally we were pretty excited to get our hands on their new Dash vaporizer to review, so let's get right to it!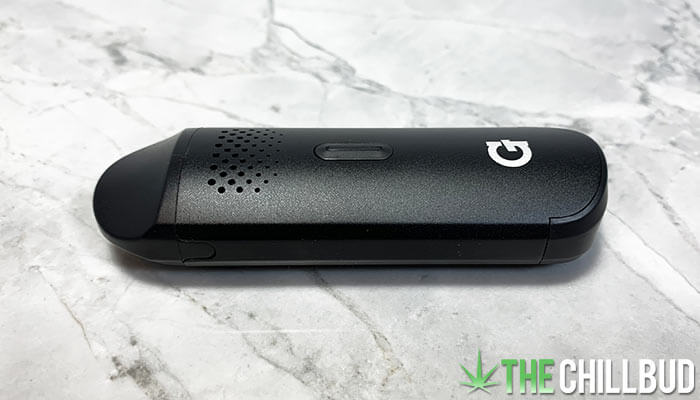 G Pen Dash Review
Grenco Science has been releasing vaporizers for years! They know a thing or two about what customers are looking for in a portable vape. Discretion is important, most consumers aren't looking for a large vaporizer with RGB lights, and sound effects that spits out storm clouds that can be spotted for miles. The Dash is a very small, discrete unit that provides some decent quality vapor. As you might expect from G Pen, this is all bundled up for a great price; only $69.99.
Found in the box:
G Pen Dash Vaporizer
USB charging cable
Stir stick keychain tool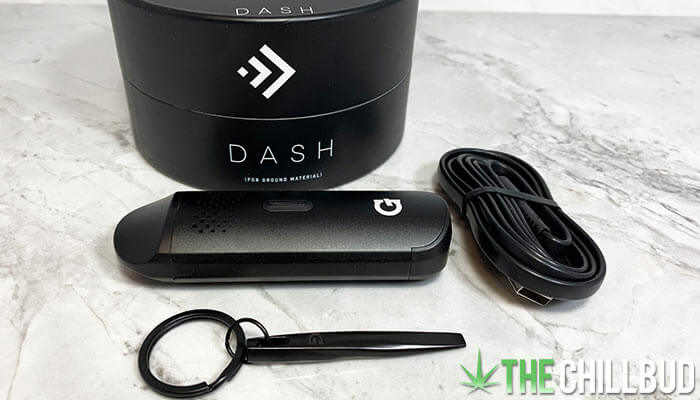 The first thing that really stood out to me was the feel and comfort of the mouthpiece. The Dash is a very small vaporizer that fits perfectly in the palm, the entire unit can be concealed comfortably in a closed fist. A major bonus for under the radar tokes.
A glass lined stainless steel oven chamber helps to maintain vapor flavor and makes cleaning quick and simple. There is a small screen on the inside of the mouthpiece that is a little trickier to clean, but if you brush it off between every use it isn't a problem.
With all the expertise and experience that Grenco has with vaporizers, I was a bit disappointed to see how they approached temperature settings with the Dash. It's a very small unit with a 1-button design, so I didn't expect precise temperature control. Predictably they offer 3-preset temperature settings which is no problem. My issue is with the temperature settings themselves. Users can choose between 375­­­° F, 401° F or 428° F. In my mind 375° is the only usable temperature, perhaps 401° if I'm pushing it. I would much prefer to see a 385° or 390° setting instead of the extremely high and unusable 428° F setting. Yes this is just my preference and I'm sure others will disagree.
A quick heat up time is just one more reason that the G Pen Dash is a perfect vaporizer for on-the-go sessions. In just ~20 seconds you're up and running and pulling some decent clouds from the Dash. I was actually rather impressed with the quality of the vapor for such a compact and affordable vaporizer.
Decent battery life (30-ish minutes), quick heat up time (20-ish seconds), pass through charging (vape while you charge) and haptic feedback are all amazing features for the price and for the size of the Dash. While it won't blow you out of the water, it will perform adequately without breaking the bank. A nice addition to your vaporizer collection if you're looking for something super portable and discrete.
Get yours here: Tvape.com
Comments