We've seen plenty of vaporizers that effectively vape both concentrates and herb, but the FocusVape Tourist is the first e-rig style vaporizer that can also accommodate flower. The Tourist defies convention in a number of ways, from the function to the design itself. Overall I was impressed by the Tourist from FocusVape, but I also had a few issues.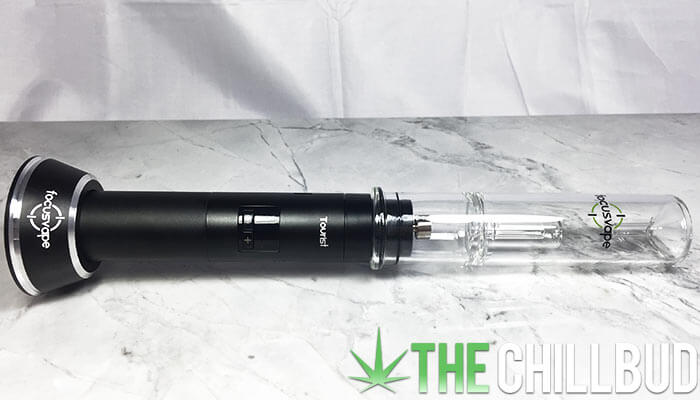 FocusVape Tourist Review
You can pick up a Tourist for $259.00, it's not cheap but when you consider the fact that you're getting 2 vaporizers in one it's an easier pill to swallow. Not only does the Tourist from FocusVape have a setting for both concentrates and herb, it comes with two separate glass bubbler attachments.
Found in the box:
Tourist vaporizer

Magnetic base

Dry herb attachment

Concentrate attachment

Glass bubbler for herb

Glass bubbler for wax

2 Titanium nails

Loading tool

Brush

2 Spare o-rings

Alcohol wipes

USB charging cable

Silicone mouthpiece cover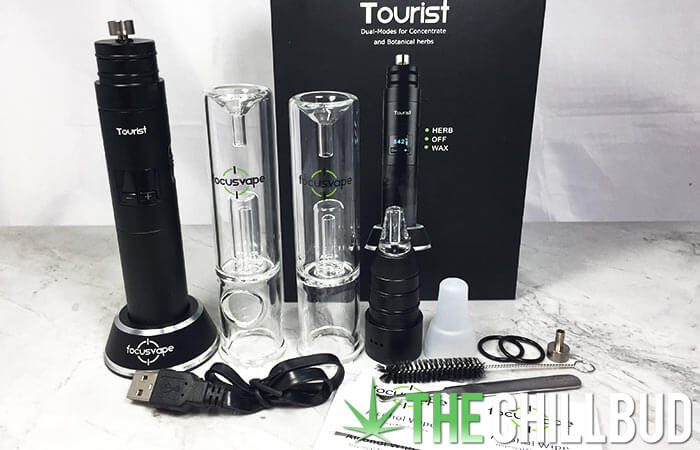 FocusVape made it extremely simple to swap between herb and concentrate modes, simply flip the switch between the two. In herb mode the temperature settings can be dialed in anywhere between 120 C° – 240 C°. In concentrate mode the temperature can be dialed in between 250 C° – 450 C°. With a pair of buttons for up / down and a digital display, it couldn't be any easier to operate the Tourist.
I found the Tourist did a decent job with both concentrates and herb, but certainly didn't excel at either. The way it operates for concentrates is a bit clunky, you can either load your material before placing the glass bubbler on the nail, or you can try to load it through the carb hole. Either way is a bit inconvenient feeling, I much prefer the conventional dab rig style with an easily removable carb cap. Having to use your thumb as a carb cap makes for some potential mess on your thumb, at least in my experience.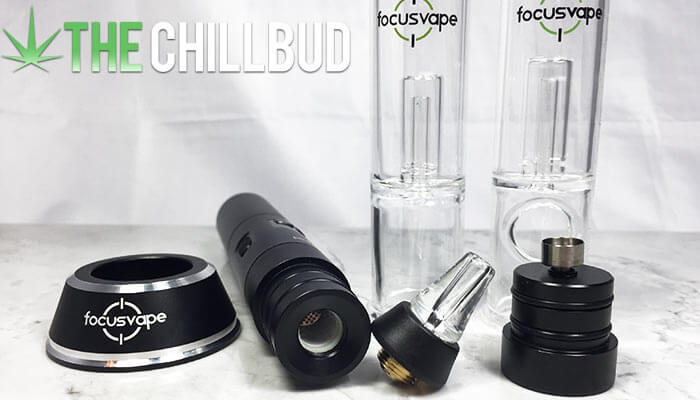 Vapor quality was a bit lacking for the herb attachment, using both the dry mouthpiece and the bubbler. The flavor was perfectly fine, but the vapor density was poor, even at higher temperatures. I also found the vapor quality a bit lackluster when using the Tourist on concentrate mode. Again, only in terms of vapor density.
The herb oven is made of ceramic and employs a conduction heating style, but does a surprisingly great job of distributing heat evenly throughout the chamber. There was no need to mix the herb around halfway through, it was all evenly toasted.
FocusVape made it very easy to operate and load the Tourist, which is extremely important in my mind. Not only is it nice to have an easy to use vaporizer, but it shows that they pay attention to the small details which lend themselves to a pleasurable vaporizing experience. The only exception would be the way the concentrate is loaded. Loading the herb chamber is very simple and mess-free.
If you compare the price of the Tourist to other popular e-rigs on the market, it's a bit on the expensive side. But keep in mind you're also getting a fully functional portable herb vaporizer as well. It's a bit on the large side for portable herbal vapes, but it's still very manageable.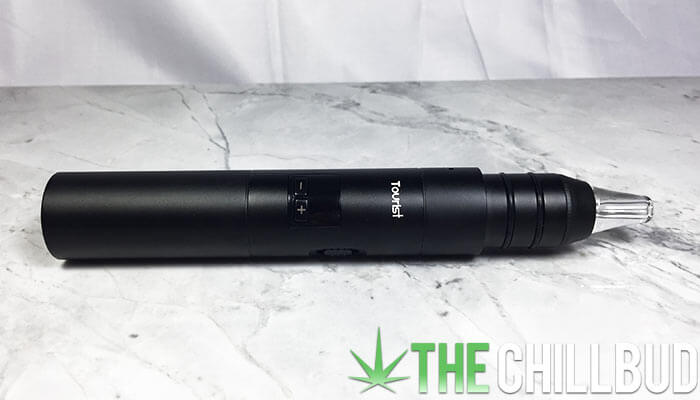 Pros
First and foremost, being able to use both concentrates and herb with the Tourist is a major selling point.
Precise temperature control and the easy to operate design make the Tourist very approachable for new users.
I was really happy to see FocusVape include a glass bubbler for each of the modes. It would be totally acceptable to omit the herb bubbler, but it's a great added touch.
The overall build quality is really fantastic, everything fits together very nicely and feels very solid to hold.
Cons
Coming in at $259 is a bit steep. Yes, you get quite a bit of vaporizer for the money, but it does make other e-rig options more attractive for concentrate enthusiasts.
If you're buying the Tourist primarily for use with herbs, it's a bit large and heavy compared to most other portable vape options.
Vapor quality for both herb and concentrates was a little unimpressive. Being on the high end of the price scale, I'd hope to see top notch vapor quality as well.
Final Thoughts
The Tourist from FocusVape is a GOOD herbal vaporizer / e-rig, but it isn't perfect. If you're willing to shell out the cash, you won't be disappointed. It would be difficult to get both an e-rig and herbal vaporizer for under $259 that could compete with the Tourist.
A big thanks goes out to the fine folks at TVape.com for hooking us up with the Tourist to try out, as well as a Zeus Bolt Grinder for the perfect grind.
Get yours here: Tvape.com
Zeus Grinder Highlight
Calibrated specifically for the perfect vaporizer grind, the Zeus Bolt is made of aircraft grade aluminum and comes with a carrying case.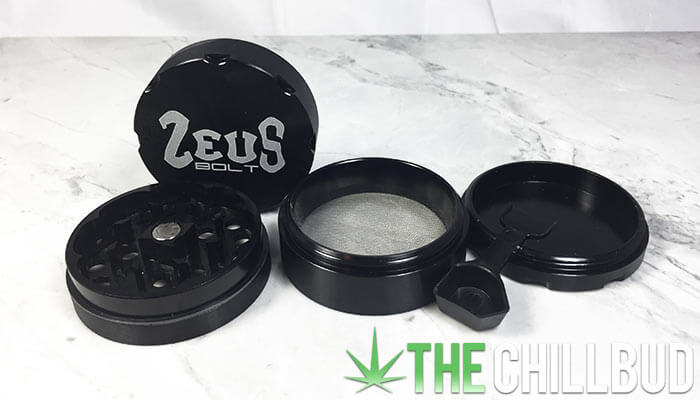 Comments