It doesn't get more OG than Storz & Bickel when it comes to vaporizing. They're known for their desktop behemoth, the Volcano as well as their top quality portable vapes. Today we're going to take a look at the Crafty, the most compact vaporizer that Storz & Bickel has to offer.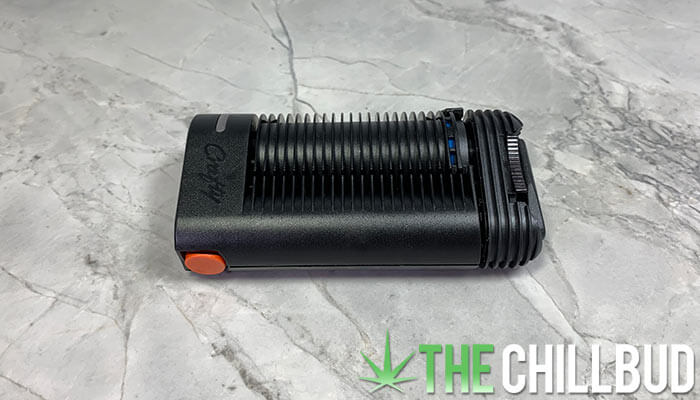 Crafty Review
The Crafty vaporizer has since been updated by the Crafty+, so prices for the original Crafty can fluctuate a bit. However you can expect to pay roughly $220-280 USD for the Crafty. While some aspects of the Crafty are a bit outdated in today's vaporizer world, the performance and vapor quality are still top tier.
Found in the box:
Crafty vaporizer

Filling aid

Grinder

Cleaning brush

Dosing capsule

Spare screens

Spare O-rings

Concentrate pad

USB charger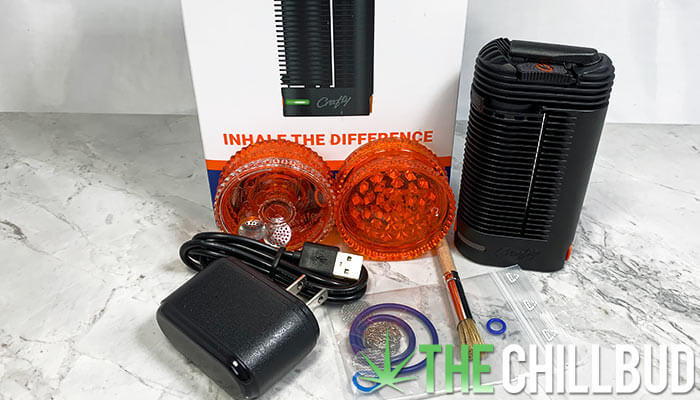 The first thing I feel obligated to say about the Crafty is that the temperature settings are extremely limited if you don't have the smartphone app. It comes with a default temperature setting and a boost mode, other than that you need the app to control the temperature (from 40° C – 210° C). Another important note regarding the app is that IOS users are left out in the cold. The app is only usable on Android phones or through the browser app, meaning you'll need to jump through some hoops in order to control the temperature if you have an Iphone.
Battery life isn't great, and despite using a Lithium battery you cannot swap it out. I found I only get a couple of good sessions per charge which can be pretty inconvenient if you're planning on taking the Crafty out for onthego sessions.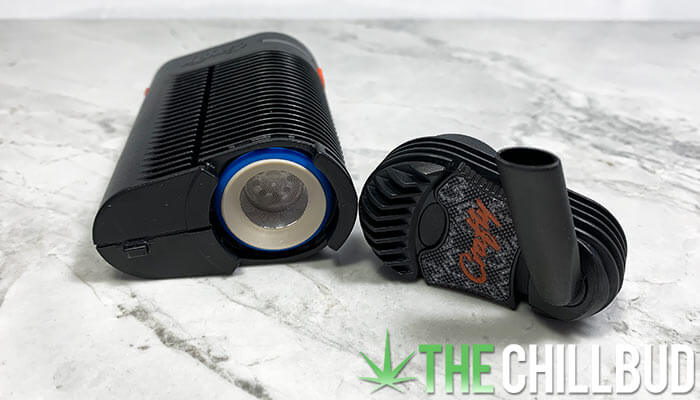 Where the Crafty really excels is in vapor quality. Despite the oven being so close to the mouthpiece, the vapor was quite cool and the flavor was fantastic. The weight of the draw is also very nice, it doesn't force you to haul like your life depends on it. It makes for a very relaxing session. The 1-minute auto-shutoff timer will keep you on your toes though.
It doesn't get much more straightforward than the Crafty, there really aren't any bells and whistles to speak of. There's one button, one temperature setting (plus boost mode) and that's about it.Sometimes too many features can be overwhelming and often they're unnecessary. I would like to see more temperature settings built into the unit though.
Storz & Bickel goes the extra mile to ensure users get everything they need to start vaporizing their herb like a pro straight away. They even include a grinder! The instruction booklet is a bit daunting at first glance, but it's only so large because it has 6 languages covered. That being said, the manual is thorough and complete with illustrations so there's no guess-work for individuals new to vaporizing.
I can't help but feel the Crafty is outmatched these days at its current price point. Yes the vapor quality is great, and the overall experience is simple and enjoyable, I just find myself wanting in a couple of key areas. I would recommend it to someone looking for a good vaporizing experience, without any confusing features.
*  These reviews were not paid for by the manufacturer or our contacts at TVape.
Get yours here: Torontovaporizer.ca 
Comments