The city of Phoenix, Arizona, is looking to restructure zoning regulations that would make it more difficult to open medical-cannabis facilities.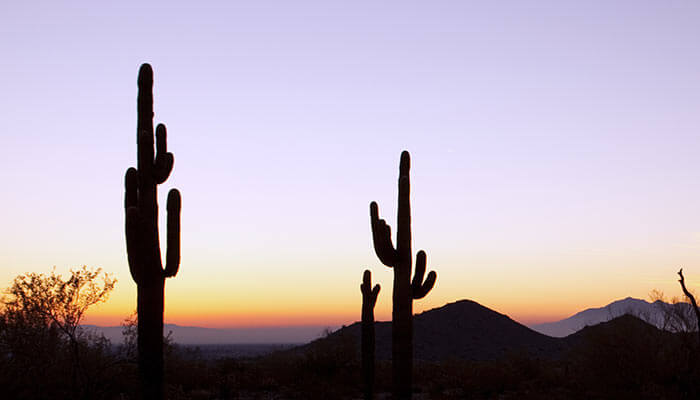 Regulation and Taxation
The restructuring, proposed by the city's planning and development department, is in preparation for a November ballot initiative that could potentially legalize recreational cannabis statewide.
Under the new guidelines, medical-cannabis sites would have to be situated even further from houses of worship and residential neighborhoods, and would have to adhere to new regulations regarding their placement near day-care centers and youth community centers, among other locations. The proposed zoning rules will be considered this Thursday, April 7, with a vote by the City Council possibly occurring later this month.
The issue is being pressed partially because state and local institutions are preparing for the Regulation and Taxation of Marijuana Act, the statewide legalization ballot initiative, says Planning and Development Director Alan Stephenson.
"We need to be a little more cautious in how we treat these things," he said.
The push for legalization in Arizona has been spearheaded by the Marijuana Policy Project (MPP), a national advocacy organization. If enacted, it would enable adults over the age of 21 to carry up to one ounce of cannabis, grow up to six plants, and carry as much as five grams of cannabis concentrate. The state could also issue around 150 licenses to businesses looking to sell cannabis.
"We are riding the wave of public opinion that prefers regulation and taxation rather than criminalization and prohibition," said the MPP's Arizona political director, Carlos Alfaro.
Arizona is but one of multiple states set to have legalized-cannabis initiatives appear on their ballots, with other states including California and Nevada, among others. Vermont is in the process of possibly instituting legalized recreational cannabis via legislation, as opposed to a ballot initiative.
The issue of legal cannabis has particular salience in Arizona from a law-enforcement perspective. According to the MPP,  Arizona boasts some of the country's most stringent anti-cannabis laws.
"Unlike most states, the criminal penalty for possession of just one ounce of marijuana can be a felony that carries a potential penalty of 18 months in jail and a $150,000 fine," the MPP states on its website. "And this in a state where, in 2012, 92% of all reported burglaries, 74% of all reported rapes, and over 90% of all motor vehicle thefts went unsolved."
Comments