A powerful pharmaceutical company behind a controversial opioid painkiller is putting financial muscle behind an effort to defeat a cannabis-legalization measure appearing on Arizona's November ballot.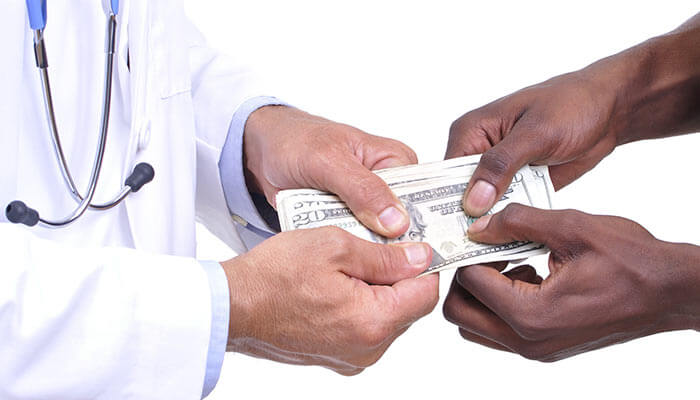 Big Pharma Funds Anti-Cannabis Group
Insys Therapeutics Inc. — the company behind the sale of Insys, a painkiller spray infused with the synthetic opioid fentanyl — has donated $500,000 to Arizonans for Responsible Drug Policy (ARDP), a group dedicated to stopping Arizona from legalizing the production and use of recreational cannabis. ARDP has declined to return the donation.
The financial support has been met with resistance from cannabis activists in the state, who say that the company is only opposed to the measure to protect their profits and prevent competition.
"Our opponents have made a conscious decision to associate with this company," says J.P. Holyoak, an activist who chairs the committee that is the driver of the ballot initiative, Proposition 205. "They are now funding their campaign with profits from the sale of opioids – and maybe even the improper sale of opioids. We hope that every Arizonan understands that Arizonans for Responsible Drug Policy is now a complete misnomer. Their entire campaign is tainted by this money. Any time an ad airs against Prop. 205, the voters should know that it was paid for by highly suspect Big Pharma actors."
Insys, for their part, released a statement saying that their opposition stems from the belief that cannabis legalization may be harmful to communities if proper regulatory steps are not taken.
Insys "has joined a broad alliance of elected officials, health care organizations and business leaders in opposing Prop. 205 because it fails to protect the safety of Arizona's citizens and particularly its children," the statement reads. "Insys firmly believes in the potential clinical benefits of cannabinoids. Like many in the healthcare community, we hope that patients will have the opportunity to benefit from these potential products once clinical trials demonstrate their safe and effective use."
Fentanyl is known to be a highly potent opioid — more potent than heroin — that is often cut with illicit drugs to induce even more powerful effects. The substance was used by the musician Prince, who died in April from an overdose of the drug.
Insys has become a lightning rod for controversy in recent years. Two former employees last month pleaded not guilty to bribing doctors to prescribing the substance to patients. The court case coincides with a lawsuit also filed last month against the company by Illinois Attorney General Lisa Madigan, which alleges that the company's "desire for increased profits led it to disregard patients' health and push addictive opioids for non-FDA approved purposes."
Comments