Designs that are out of this world and pipes like you've never seen before! Ooze Life has a very distinct style that they showcase on every product they offer. Silicone pipes, rolling trays, vaporizers and much more are all available through Ooze.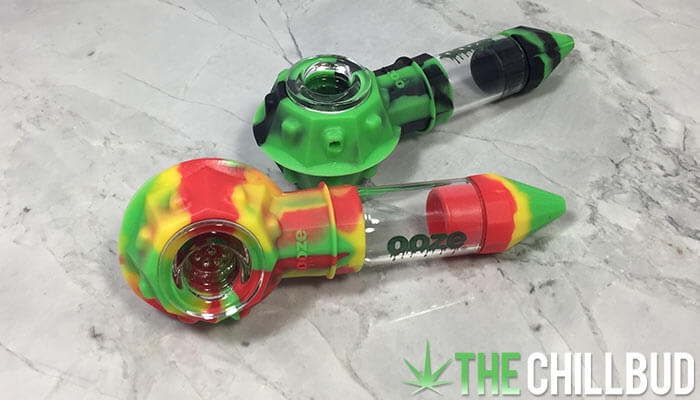 Living The Ooze Life
We got to check out a couple of Ooze's silicone pipes, as well as one of their amazing graphic rolling trays. Price point seems to be Ooze's major competitive advantage over a lot of other smoking / vaporizing brands. The pipes glass / silicone pipes we checked out were a bargain at $19.99 and the rolling tray was a mere $9.99.
Even the vaporizers that Ooze has to offer are very affordable, e-nails starting at $89.99 and herbal vaporizers starting at $49.99. Unfortunately we didn't get the chance to check out any of the vaporizers that Ooze has to offer, but the silicone pipes are very cool!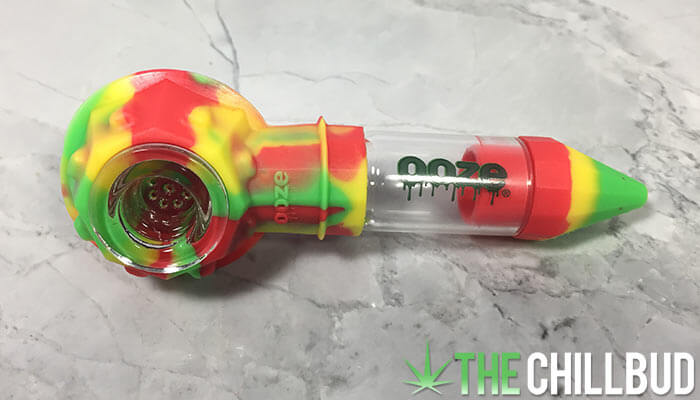 Ooze's Bowser Silicone Glass Pipe
Unlike any pipe we've gotten our hands on, the Bowser pipe uses a glass bowl insert with a built in screen that sits securely in a silicone body. The glass chamber piece is optional, you can remove it to make the pipe even more discreet and travel friendly.
By using a high quality heat resistant silicone body, you get a virtually indestructible pipe without compromising flavor or leeching harsh chemicals into your smoke. The silicone body also allows Ooze to incorporate their wild designs directly onto their pipes.
Coming in at $19.99 is a very fair price for a pipe that uses silicone and glass exclusively, not to mention the awesome look that the Bowser pipes have. You can't really go wrong.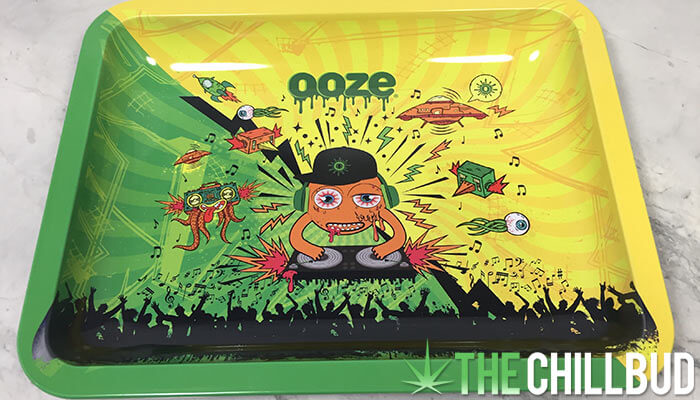 The Ooze Advantage Club
Ooze rewards customers for purchasing products, sharing their content and referring friends through their Ooze Advantage Club. Kicking back a cool 1% to loyal customers and giving them the opportunity to get even more rewards by sharing Ooze with their friends.
Ooze Club Point Breakdown
Get 1 point for every $1 spent.

Refer a friend to Ooze for 50 points.

Share Ooze on Facebook for 25 points.

Share Ooze on Twitter for 25 points.

Get $25 off your purchase with 2,500 points.

Get $50 off your purchase with 5,000 points.
Ooze gives customers the quality they crave without the inflated price tag that they're used to. Truly a breath of fresh air in the cannabis accessory market.
Comments