A February ruling by the Montana Supreme Court that could negatively affect the state's providers of medical cannabis has been met with push-back by industry advocates.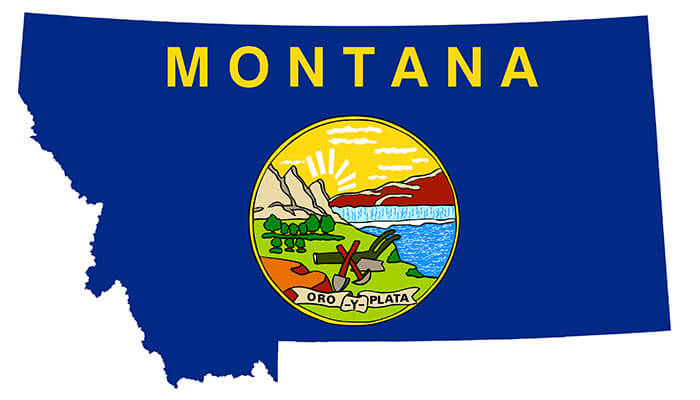 It's Legal… But Good Luck Getting Any!
The February ruling would require the state's medical cannabis providers to sell their product to no more than three patients. The decision, which upholds a 2011 state law, would likely lead to most of the state's larger dispensaries having to shutter their doors.
The decision led the Montana Cannabis Industry Association (MCIA) to file a petition for a rehearing on Friday, the deadline before the Court's ruling was to take effect. The MCIA's petition also asks for the three-patient limit upheld by the ruling to be lifted, and for a delay in the enactment of the law.
"What we're trying to do is prevent undue harm to the patients in Montana," said Bob Devine, a MCIA board member.
According to Roy Kemp, the state health official who is monitoring the use of medical cannabis, the decision by the court deprives roughly 10,000 patients of a cannabis provider.
The decision has also been met with veiled disapproval from the Montana Department of Public Health and Human Services, the operator of the state's medical cannabis program. The department's spokesman issued a statement on the court's ruling, expressing concern over its impact on patients.
"DPHHS is concerned for the many thousands of patients with conditions like cancer, multiple sclerosis and epilepsy who have been prescribed medical marijuana by a licensed physician and who could find themselves suddenly without an effective treatment as a result of the Supreme Court ruling," the statement reads.
Montana is currently home to over 13,000 registered medical cannabis cardholders, as well as 476 medical cannabis providers. The ruling has been met with scorn from cardholders around the state, many of whom say that they will have to turn to illegal means to obtain the medicine that they have used thus far.
Despite the push-back, however, not all who spoke out publicly disagreed with the court's decision. Montana Attorney General Tim Fox applauded the court's ruling after it issued its decision.
"I am grateful to the justices for upholding the rule of law and recognizing that it's the legislature's rightful purview to set state policy on this important issue," he said in a statement.
Comments