Members of the Massachusetts state Senate on Tuesday released an official report that issues both recommendations and notes of caution on the looming issue of statewide cannabis legalization.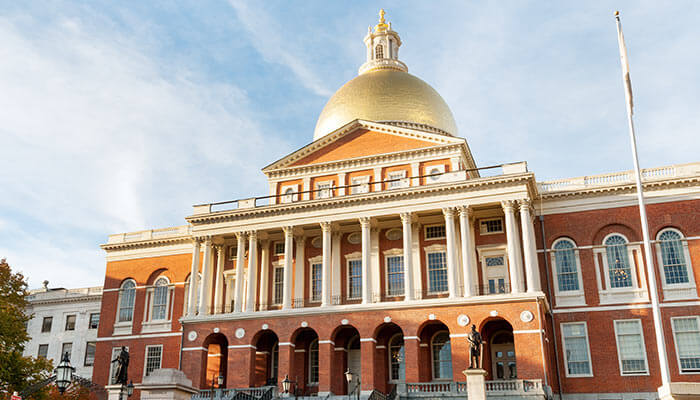 The report, issued by the nine members of the Special Senate Committee on Marijuana, was penned following a high-profile fact-finding mission that the senators made to Colorado, a state that famously legalized cannabis. It does not take a firm stance as to whether cannabis should be legalized.
"In the final analysis," the senators write, "the Committee members believe strongly that it would be prudent for Massachusetts to take a cautious approach to considering marijuana legalization, and continue to learn from the experience of other states."
The legislators found that the statewide cannabis ballot initiative, known as the Regulation and Taxation of Marijuana Act (RTMA), should be even tighter in terms its regulations.
The report sounds a cautious note on such issues as public health and safety. For example, the report addresses the issue of whether young people will be aware of the fact that the product is accompanied by potential hazards.
"Even with strong safeguards in place, legalization may increase the accessibility of marijuana for youth and contribute to the growing perception among youth that marijuana is safe for them to consume," the 118-page report finds.
In regards to public safety, one paramount issue for the committee was that of driver safety and readiness.
"There is no well-accepted standard for determining driver impairment from marijuana intoxication and no equivalent test to an alcohol breathalyzer, making it difficult for law enforcement to identify and arrest offenders and gain convictions in court," it continues.
The report also makes recommendations on the ways in which cannabis should be marketed, including "strict" marketing limits and a ban on celebrity endorsements and sponsorship's.
Several days before the report's release, three of Massachusetts' most powerful politicians penned an op-ed in The Boston Globe last week that warns of the potential dangers of legalized cannabis in the Bay State.
"The question before us now is whether marijuana should be fully legal and widely available for commercial sale," wrote Gov. Charlie Baker (R), Attorney General Maura Healey (D), and Boston Mayor Marty Walsh (D). "We think the answer is 'no.'"
The letter presents a number of different statistics that look to display that the state would be made worse off if cannabis is fully legalized.
Comments