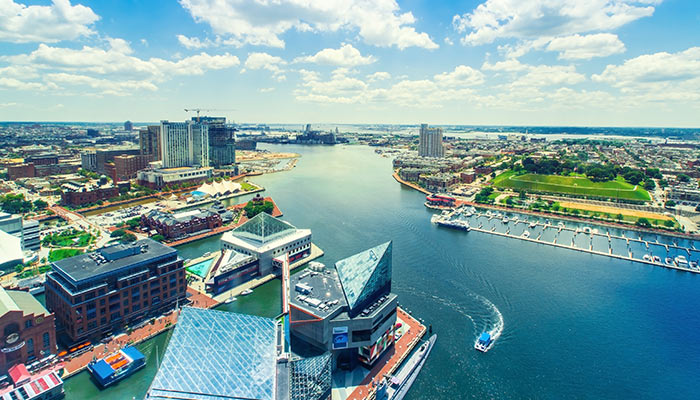 The Maryland House of Delegates on Wednesday rejected a Republican-led amendment to a bill that sought to impose harsher criminal punishments for the use of cannabis under particular circumstances.
Banning Marijuana In Public Spaces to "Protect Our Families"
The measure in question sought to make it a criminal misdemeanor to smoke cannabis in a number of public spaces in Maryland, including state parks and the Ocean City Boardwalk, among other public areas. The amendment was ultimately rejected by a vote of 79-53.
"Mr. Speaker to vote against this amendment, which is designed to preserve for the Maryland family the sanctity of our resorts, our parks, and our public places… I think we'd have to be smoking something," said Del. Haven Shoemaker (R-Carroll), who argued in favor of the amendment.
The amendment was offered by Del. Mary Beth Carozza (R-Lower Shore), who claimed that he measure would "protect public spaces for our families."
The amendment is part of a larger bill still being debated that would ban the smoking of cannabis while sitting in a vehicle. Under the current language in the bill, a person found to be smoking cannabis in their car would receive a fine and a possible citation instead of imprisonment. Public use of cannabis is already punishable by a fine of $500.
The amendment concerning the smoking of cannabis in public will likely be debated separately from the overall bill.
"It is illegal to be impaired by a drug, but nevertheless, we needed to clarify that actually smoking or consuming it in the car was on the same level as alcohol and a non-jailable misdemeanor [offense]," said Del. Geraldine Valentino-Smith (D-Prince George's).
The bill is just the latest cannabis-related measure to receive the attention of the state government in the Old Line State. Last month, the House bypassed a veto by the state's Republican governor, Larry Hogan, over a bill that sought to decriminalize the possession of cannabis paraphernalia.
According to Valentino-Smith, restrictions on public smoking in Maryland should be tightened in order to prevent the state from becoming a place in which smokers feel free to smoke in public.
"The concern is in the District of Columbia they do make it a criminal violation to smoke in public. And they make it subject to some jail time. In Prince George's County I do not want to create the impression that we are unintentionally becoming a safe harbor for the public smoking of marijuana," she said.
Comments