A group of lawmakers on Capitol Hill are looking to reform federal regulations in regards to cannabis research.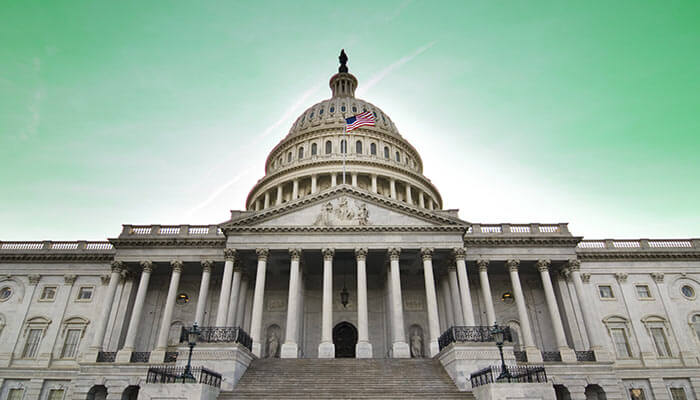 Making Medical Marijuana More Accessible to Researchers
The bill — dubbed The Marijuana Effective Drug Studies Act — was introduced Monday and would make it "easier for researchers to study the medical effectiveness and safety of marijuana." The initiative would not take steps to legalize the medical or recreational use of the substance.
Passage of the Senate bill is being led by Sens. Orrin Hatch (R-Utah) and Brian Schatz (D-Hawaii). On the House side, it is spearheaded by Reps. Andy Harris (R-Md.) and Earl Blumenauer (D-Ore.)
While critics of cannabis use in Congress — including Sen. Harris — continue to oppose its legalization, they nonetheless often decry the roadblocks to its research presented by federal law.
"While many patients have high hopes for the medical benefits of marijuana, further clinical research is needed to inform the decisions of policymakers regarding access to marijuana," read a press release from Sen. Hatch. "The bill makes targeted changes to the Controlled Substances Act to address specific barriers that encumber medical researchers requesting approval of marijuana research protocols or seeking plant strains for clinical studies."
The bill would specifically streamline the process by which researchers apply for an application to conduct cannabis research — a process that can often be cumbersome — as well as eliminate other bureaucratic roadblocks.
The bill has attracted support from a surprising number of conservative-leaning lawmakers, including freshman Sen. Thom Tillis (R-N.C.), who is reportedly open to the idea of increasing the capacity for cannabis research.
"Senator Tillis supports giving medical researchers the tools and flexibility to conduct more effective research," said Tillis spokesperson Daniel Keylin. "Once we have the improved research and data on safety and effectiveness, elected officials would be able to make more informed public policy decisions."
A constellation of medical groups — including the American Medical Association, the American Preventive Medical Association, the American Academy of Pediatrics, and a host of others — have already endorsed the initiative.
Comments