Lineage: Keats or White Walker Kush is a cross between Skywalker and White Widow.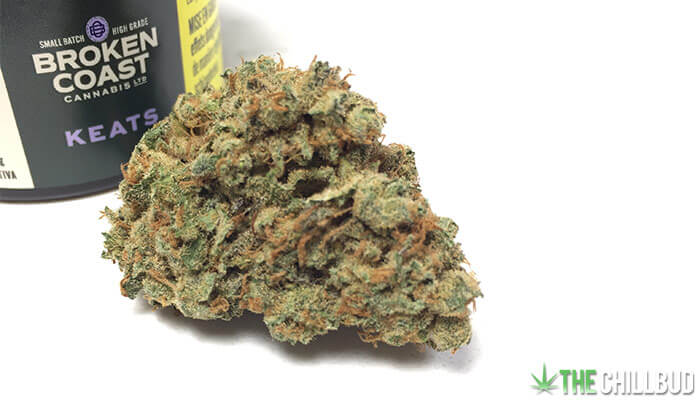 Keats (White Walker Kush) Review
Broken Coast's Keats strain has a very pungent and earthy aroma, very fitting considering it boasts over 19% THC and 0.03% CBD. Even though it's a 60% indica / 40% sativa the effects I experienced are very much indica dominant.
Despite the robust THC level, Keats offered a very thorough yet manageable high. I was also very pleased with the quality of the buds, they were aromatic and quite large. The high itself was very relaxing, I felt the stress wash away with the very first puff. Keats is a very pleasurable strain to smoke, I found it hard to put down and couldn't wait for the next session.
Comments