A new survey has found that over three-fourths of Iowans approve of enabling people to use medical cannabis.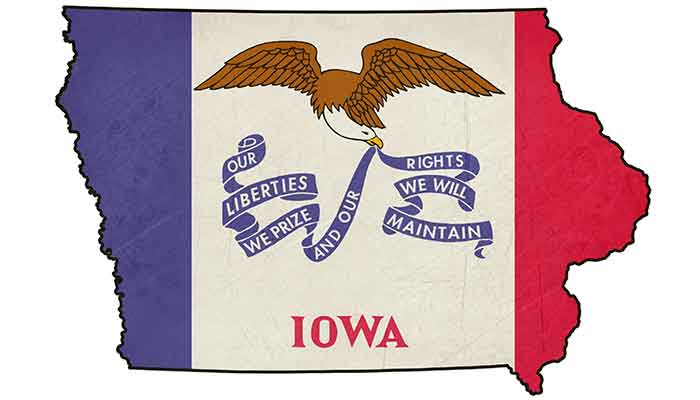 Iowa Wants Access To Medical Marijuana
The poll, conducted for the Des Moines Register and Medicacom Iowa, over 78 percent of the adults in the state approve of cannabis to treat medical issues. Just 20 percent opposed the idea.
"If doctors think it would help people, I think we ought to let them have it," says Larry Brown, 78, a retired building contractor, citing the lack of knowledge around pharmaceutical drugs. "If you look at all the prescription drugs we have on the market — my land, you don't even know what's in half of them."
Iowa's currently allows for the possession and use of cannabis extract among victims of severe epilepsy, a privilege that has been awarded in only 95 cases. Residents are not legally allowed to produce or distribute the product, and are offered no legal way to obtain it.
There is currently a bill before the Iowa State House that would expand the number of diseases that could serve as a legal justification for the purchase of cannabis oil in-state, diseases that include terminal cancer and multiple sclerosis.
The bill in question would also allow for some cultivation and distribution of the oil. It is a scaled-back version of its original incarnation, which included a wider range of medical conditions that could seek treatment using the oil. According to lawmakers, however, the current form is the only one that could make it to passage.
"I don't like to pick some losers and winners," said Rep. John Forbes (D-Urbandale). "And I think in some cases that's what we're doing by reducing it to three different medical conditions."
Some legislators in the state House remain opposed to the measure, reflecting general skittishness among some Iowans that to expand access to the product would run afoul of federal law.
"As hard as it is to cast a no vote when the obvious evidence is that people may be helped, we have a greater duty to a greater system than that," says Rep. Chip Baltimore (R-Boone). "And that's why I will continue to encourage our federal officials to change the classification (of marijuana as a Schedule 1 drug), but until they do, it's a challenge for me to vote in favor of (the proposed bill)."
According to the poll, majority support for cannabis in Iowa cuts across all political and age demographics: support was measured among both adults under 35 and over 65, and among Republicans, Democrats, and independents.
The poll was conducted between Feb. 21-24 by Selzer & Co. of Des Moines among 804 adult Iowans. It has a margin of error of plus or minus 3.5 percentage points.
Comments