Many people across California are searching for the most efficient way to obtain medical marijuana, especially now that Proposition 64 will let you buy legal weed in California starting January, 2018.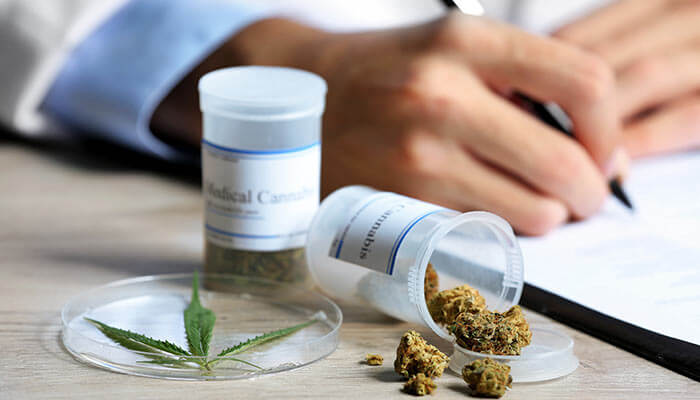 See A Pot Doctor Online, Get Your MMJ Card In Minutes
Given the recent slew of legal victories for both recreational and medical cannabis on the west coast, many are seeing beyond the decades long propaganda campaign, and are now open to experiencing (or at least learning about) the healing and therapeutic properties of cannabis.
For those with chronic and/or debilitating conditions, cannabis is great alternative to the addictive and harmful side effects of prescription medications.
As barriers to medical marijuana continue to be removed, Google searches such as, 'how to get a prop 215 card' and 'where to find a 420 doctor' have risen dramatically. Chances are you're reading this because you'd like find the most convenient, time-saving and affordable way to get medical marijuana. We'll get to that in a moment.
First, let's cover a little background.
What's a Medical Marijuana Evaluation, and Why Do You Need One?
California was the first state in the U.S. to legalize medical marijuana with the 1996 passing of Proposition 215.  
Medical cannabis use has since been considered lawful for qualifying patients who could obtain a marijuana recommendation from a licensed physician, osteopath or surgeon. Eight years later, a statewide Medical Marijuana Program was instituted, giving patients the opportunity to obtain state-issued medical marijuana cards.
Though a doctor's recommendation is the only documentation needed to get medical marijuana in California, many patients opt to receive a medical marijuana card as well.
Having a medical marijuana card is a good idea for patients for a few reasons: the card is more durable than a doctor's recommendation (which is usually on paper), and doctor's recommendations are easier to lose. Also, medical marijuana cards are more uniformly recognizable to law enforcement.
Traditionally, the local medical marijuana evaluations business has had a shady reputation. Local 420 doctor billboards, flyers and posters have been posted throughout the state since medical marijuana's legalization.
Prospective patients have had to deal with booking appointments, jetting across town to find that a 420 evaluations office has shut down or relocated (like the ones in Oakland or San Jose), or worse, have been forced to withstand shady business practices and sketchy neighborhoods.
Patients with disabilities, mobility problems, limited transportation access or limited funds have also had many difficulties in their search for medical marijuana.
Many who have chronic illnesses receive insurance benefits and have their medications shipped to their doorstep. But since cannabis continues to endure its federal Schedule I drug status and lacks FDA approval, getting a doctor's recommendation can be an arduous, and expensive process (price greatly varies depending on the doctor).
So what is the most efficient way to get a medical marijuana card?
The Cheapest, Fastest, Easiest Way to Get a Medical Marijuana Card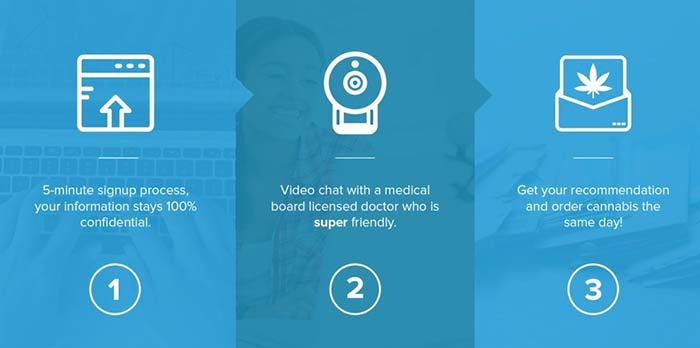 You're probably thinking, 'I want it cheap, quick and digitally-accessible,' right? Well check, check and check!
California-based, NuggMD offers the most convenient access yet. You can get to NuggMD using your computer, tablet or smartphone.
Also check out Nugg Club.
Once you're there, within a matter of minutes you can obtain your medical marijuana doctor's recommendation ONLINE, and for only $39.
How does NuggMD's process work?
First off, upon visiting NuggMD's website you'll find that the site is highly interactive with live chat available from specialists who respond to all inquiries in real time. This feature is great for medical marijuana seekers who are new to the process and have a few (or many) questions or concerns.
Instead of searching online for "MMJ evaluations near me" and getting conflicting answers, you can briefly chat with a specialist from 8:00 a.m. until 10:00 p.m., seven days a week, directly on the site. Super convenient.
Next, NuggMD will gather a few bits of personal information and medical data in order to make an accurate assessment of your candidacy for medical marijuana. NuggMD follows strict HIPPA compliancy standards to ensure that your data is protected and confidential, and will never appear on any public database or government list.
At this point, NuggMD will ask you to enter your payment information. But not to worry, your card will not be charged until after your medical marijuana approval. If you are not approved, you will not be charged by the company nor will your card information be held.
I'm sure you're saying, 'But what about the doctor's evaluation? I'm sure I still need to see a 420 doctor in person, right?'
Wrong. In the next 5-10 minute step, you are connected live with a licensed doctor via video chat or by phone. This is a phenomenal feature that allows you to chat with a licensed medical marijuana physician from your own home (or wherever you want to be).
I'm Approved for Medical Marijuana, Now What?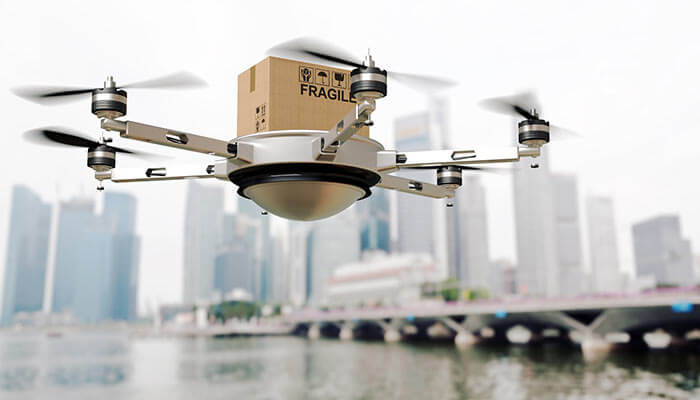 After the evaluation, if you've received approval from one of NuggMD's doctors, the site will provide you with your medical marijuana doctor's recommendation digitally via email, and your hard copy recommendation letter arrives in the mail after 3-5 business days.
Technically, this recommendation is all you need to legally access medical cannabis in California, but NuggMD does offer two different package options:
$39, will get you two copies of your doctor's recommendation: one is sent via email, and one mailed to your address.

$59, will get you your doctor's recommendation AND a wallet-sized medical marijuana ID card. You will receive a PDF copy of the recommendation letter via email and both official versions by mail within days.
Payment of one of the above flat rates is quick and easy with no fees or taxes (unlike at many 420 doctor's offices).
You're a legal medical cannabis user after a mere 20-25 minutes on NuggMD, now what?
Start ordering cannabis products (anything from edibles to tinctures to hash oil cartridges) through Nugg and get them delivered to your doorstep in under an hour; it's that easy.
Getnugg.com gets you instantly connect with licensed dispensaries in your area, and order doorstep delivery from any of them from any internet-connected device.
All dispensaries are customer-reviewed so that you're able to choose among the highest-quality cannabis retailers and products.
Plus, if you use NuggMD to get your first doctor's recommendation OR a cannabis card renewal, you'll be automatically credited $20 to order delivery through Nugg!
Comments