Love munchies? Then the July Daily High Club box is the one for you! The Munchies Box comes complete with an outrageously delicious donut bong and even includes an edible candy pipe. I feel like DHC knocks it out of the park every single month with the glass they include in their subscription boxes, this month is no different. DHC has the most unique and top tier glass of any subscription box on the market, do yourself a favor and expand your glass collection with the coolest designs out there.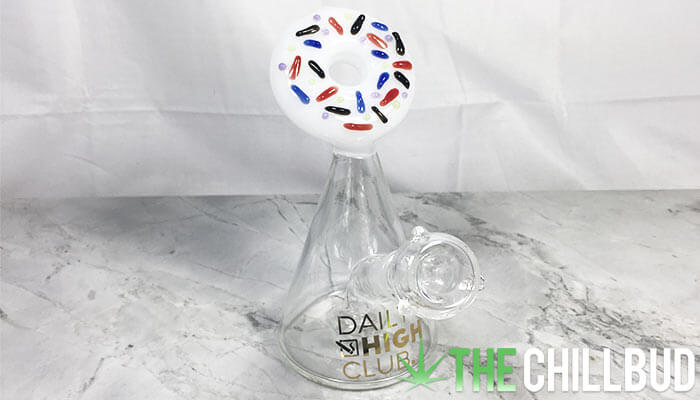 July 2018 DHC Stash
Frosted Donut Bong

Juicy Jay watermelon papers

MK mini lighter

Buddies tube

The Lollipipe edible pipe

Hemparillo hemp wraps

RAW pre-rolled cone

Dope sticker set!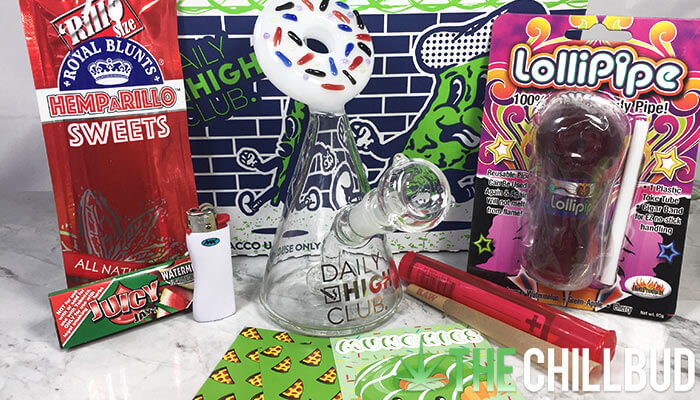 This is just one of the many epic boxes that the Daily High Club releases each and every month. Take a look at our full, in-depth review and see some of the other epic boxes from past months. Daily High Club Review.
You can order your own DHC box HERE. Be sure to subscribe for added savings.
Comments